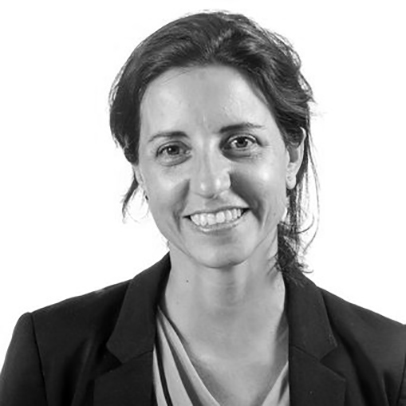 What led to your interest in health?
I started my career as a demographer, mainly interested in reproductive health. After having finished my PhD, I got involved in a series of projects with the Economic Commission of Latin America and the Caribbean United Nations on the interaction between population dynamics and health. It is really at his point that I started focusing on the study of the burden of diseases, an interest that first brought me at London School of Economics for a project on forecasting mortality and smoking related mortality, University of Sussex with a project on early life malnutrition and child cognitive development, and to Imperial College where I developed my current research area on inequalities in non-communicable diseases and risk factors for cardiometabolic mortality, specifically obesity. Now, I am Senior Lecturer in Public Health at Middlesex University London.
The main challenge, but at the same time my main motivation, has been to be involved in projects at the edge of my expertise within interdisciplinary groups.
How did you come across the Emerging Leaders Programme?
Professor Majid Ezzati, my mentor at the Imperial College encouraged me to apply to the WHF Emerging Leaders Programme.
What made you think it was relevant for you to apply, who among the faculty you met inspired you the most and what did you enjoy most about the programme?
I felt that being part of the Emerging Leaders Programme would have represented for me a unique opportunity to interact with a larger community of experts (especially clinical researchers and practitioners) in cardiovascular health and that I could pushed further my knowledge allowing other views to impact my framework of research. Being for one week with the other ELs has been one of the most inspiring moment of my career. We sat together, challenged our views, defined our strength, played as a team – who had never played together before – and developed new ideas. Thanks to Pablo Perel and Mark Huffman who while scaffolding our work challenged our decisions without which we wouldn't probably be able to get a proposal in such short time.
You were recently involved in an interesting paper on obesity which was published in the journal Nature. Can you tell us more about this?
I had the opportunity to work on the Nature paper on urban and rural obesity which is another great outcome of the NCD Risk Factor Collaboration. Within the NCD-RisC I had played a key role in setting up the data pooling process back in 2013 that has led to of the world's largest dataset of measured metabolic risk factors (obesity, hypertension, diabetes, hypercholesterolemia) as well as in the data analysis/interpretation. This paper overturned the current paradigm of urbanization and obesity. The idea that living in rural areas is a protective factor for obesity and a risk factor for under-nutrition is not valid anymore. As we progress towards reducing under-nutrition in rural areas we may replace it with systems that facilitate consumption of low-quality, energy-dense foods. Tackling malnutrition in all its forms requires integrated actions in which government, civil society, and private sector focus on production and equitable access to healthy nutrition.