This constituency statement is delivered by the World Heart Federation on behalf of the Framework Convention Alliance on Tobacco Control, International Alliance of Patients' Organizations, International College of Surgeons, International Diabetes Federation, International Society of Nephrology, PATH, World Hypertension League, World Organization of Family Doctors, and the World Stroke Organization at the 152nd WHO Executive Board meeting.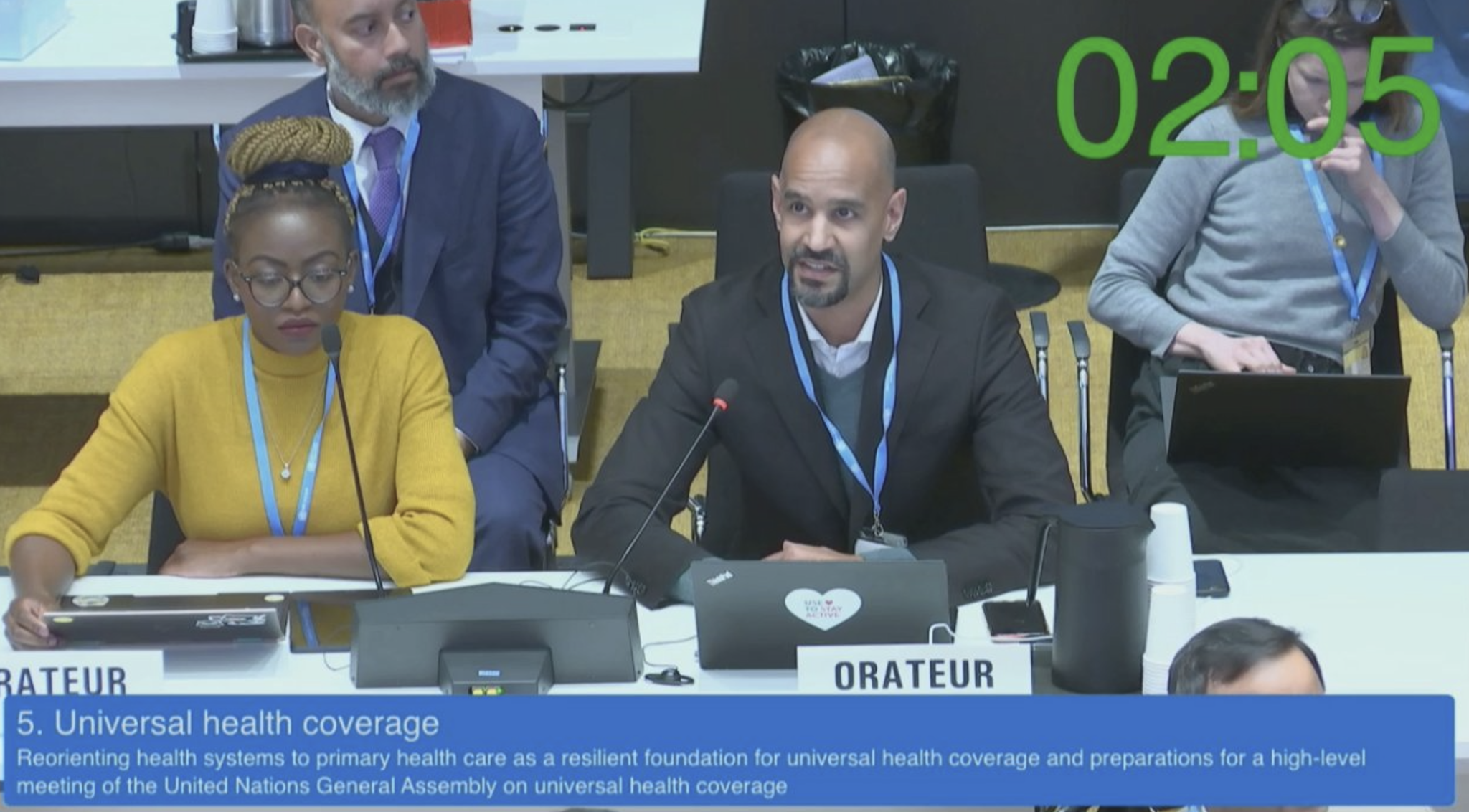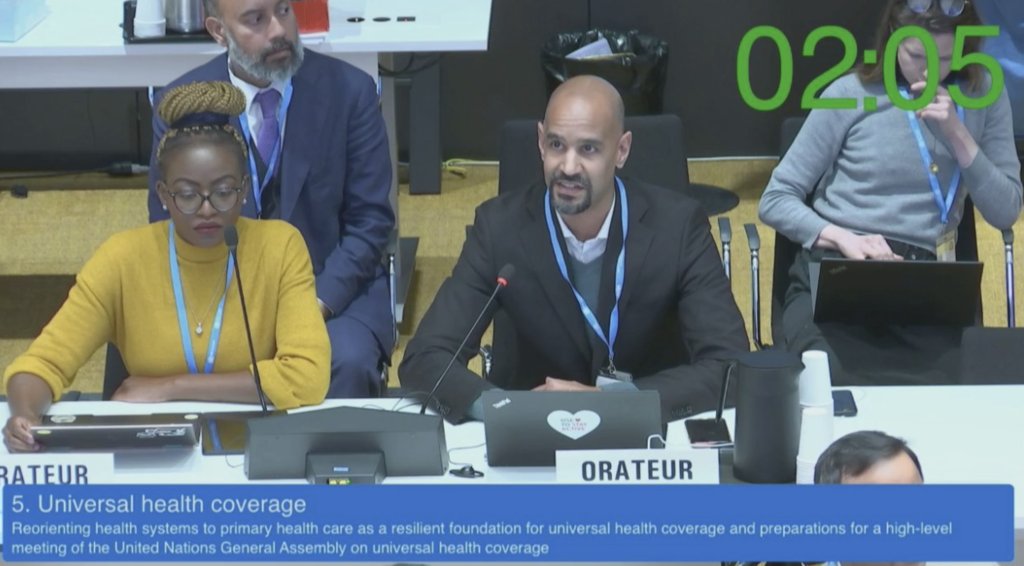 Honorable Chair, Distinguished Delegates,  
We note with disappointment the report by the Director-General recognizing that the world is not on track to achieve the SDG 3 targets but welcome the valuable guidance to Member States through the four priority areas of action. 
Circulatory diseases, including heart disease, stroke, diabetes, and kidney disease, are the number one cause of death and disability worldwide, leading to more than 20 million deaths and 374 million healthy years of life lost every year.  In the absence of UHC, the chronic nature of circulatory disease has a catastrophic impact on a country's development and is responsible for the generational poverty experienced in many LMICs. As highlighted in the report, 90% of essential interventions for UHC can be delivered through PHC. Therefore, the Global Coalition for Circulatory Health calls on Member States to:  
Accelerate progress towards UHC through robust and well-financed primary health care systems, including investments in family medicines where appropriate, based on the principles of quality, equity, accessibility, and affordability

 

Ensure adequate and sustained financing for, and availability of, circulatory health services, in the context of national UHC strategies; including for prevention, acute and chronic treatments, and rehabilitation, while additionally incorporating digital innovations in circulatory health

 

Include cost-effective circulatory health interventions that also address their risk factors into national UHC packages of essential interventions to be delivered at primary health care level, drawing on examples from Appendix 3 of the WHO Global NCD Action Plan and the HEARTS Technical Package, and to

Engage people living with NCDs and circulatory conditions to keep UHC people-centered

 
Finally, we would also like to extend our support for the Resolution on Diagnostics and request Member States to consider it for the upcoming 76th WHA. Implementation of these recommendations can contribute significantly to reducing the burden of circulatory diseases and alleviating poverty. 
Constituency members:  
Framework Convention Alliance on Tobacco Control (FCA)

 

International Alliance of Patients' Organizations (IAPO)

 

International College of Surgeons (ICS)

 

International Diabetes Federation (IDF)

 

International Society of Nephrology (ISN)

 

PATH

 

World Heart Federation (WHF)

 

World Hypertension League (WHL)

 

World Organization of Family Doctors (WONCA)

 

World Stroke Organization (WSO)