ACC.23 together with the World Congress of Cardiology brought together 17,000 healthcare professionals, researchers and health advocates from around the world, both in person and virtually. From 4-6 March, participants engaged in discussions, discovered and revealed cutting-edge research, and established connections: a true testament to the power of global collaboration.
We would like to thank everyone who participated, both in person and online, and a very special thank you to our partners the American College of Cardiology. It is only by working together that we can make a real difference and we hope this Congress inspired you in your continued efforts to help people live longer, healthier lives.
All live-streamed sessions are now available online via the ACC.23/WCC Virtual Platform.
WHF hosted seven Heart Café sessions throughout the Congress, covering key issues in cardiovascular health, from air pollution to gender inequities, Chagas disease to fixed-dose combination therapies. Among the expert panelists were policymakers, healthcare professionals, people living with CVD, scientists and advocates who engaged in lively discussions on how to address these different challenges. All the sessions are now available to watch on demand!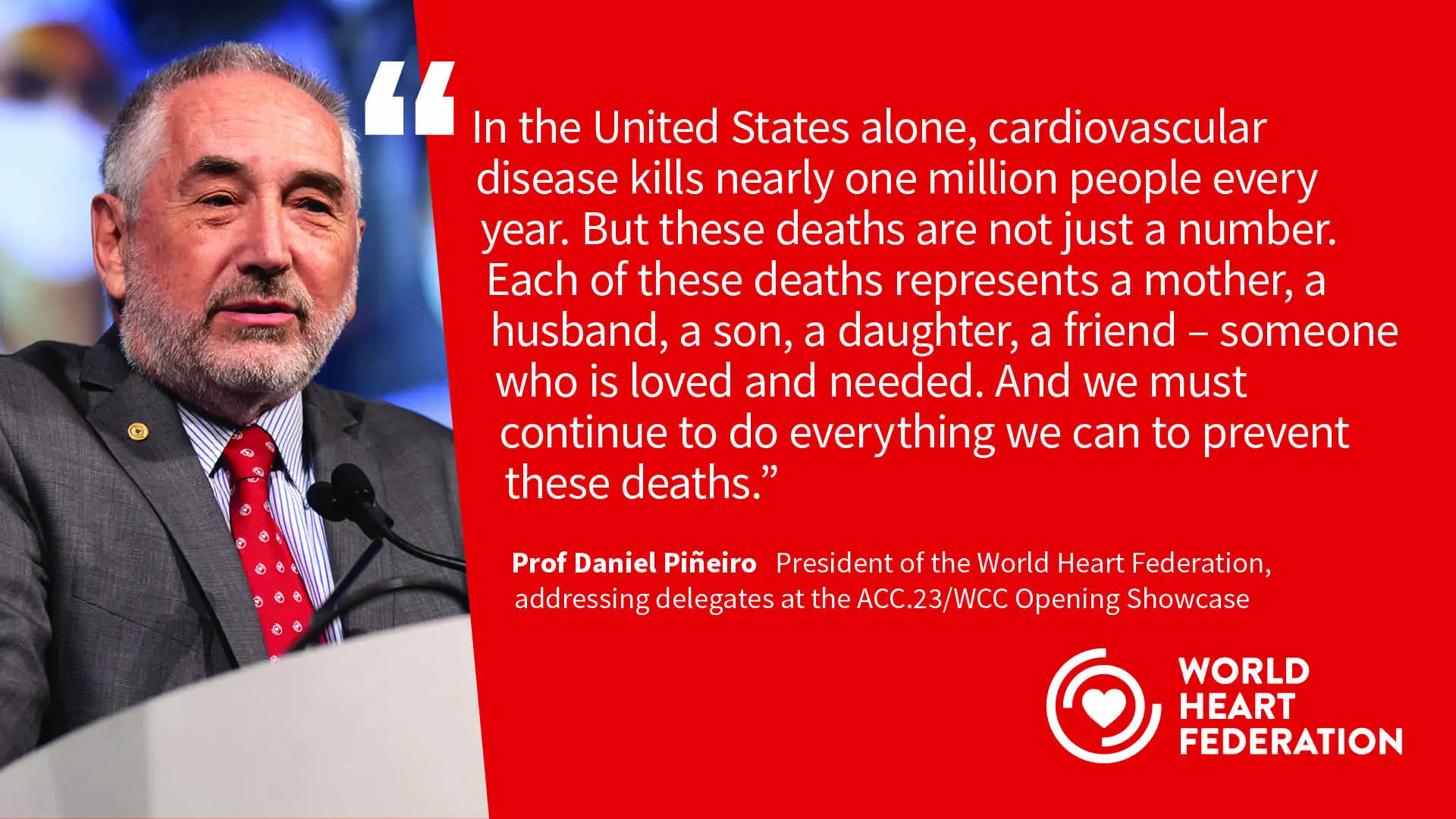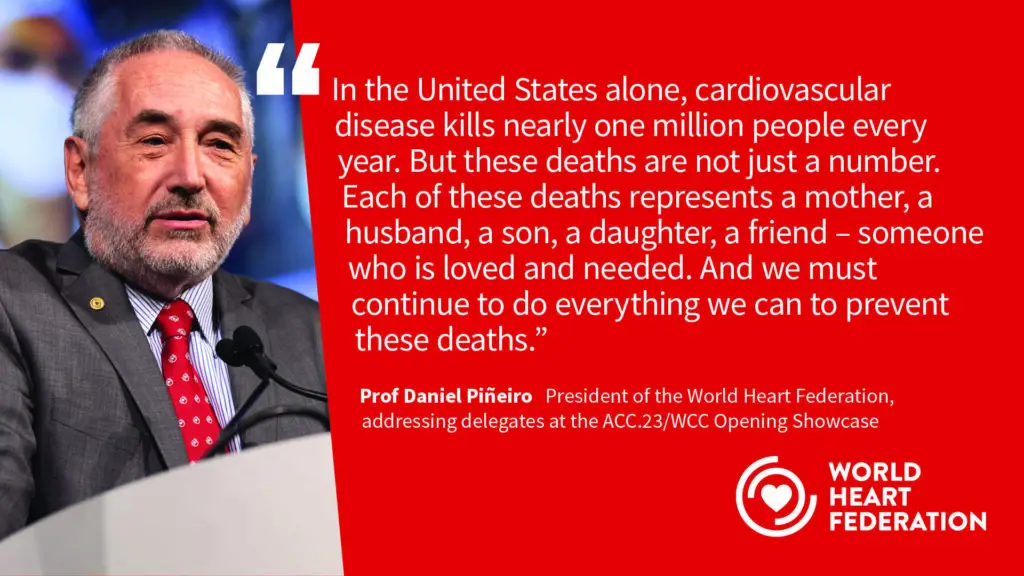 Join us in Shanghai!
Next year's World Congress of Cardiology will take place in Shanghai, China on 27-30 June 2024 in partnership with the Oriental Congress of Cardiology. Stay tuned for more information!