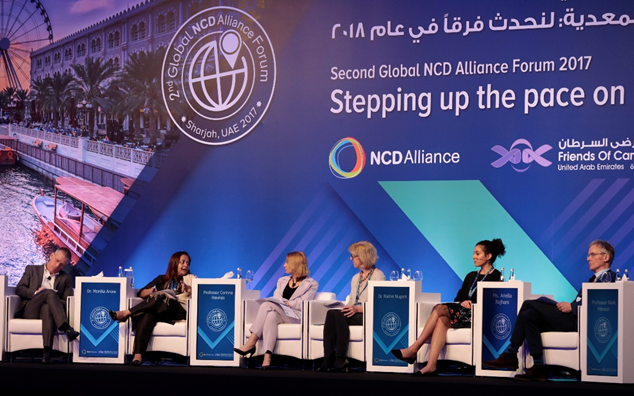 Dr. Monika Arora, Executive Director of HRIDAY, Additional Professor at PHFI, and Emerging Leaders faculty member, participated in the Second Global NCD Alliance Forum held at Sharjah from 9 -11 December 2017. The forum provided a prime opportunity to unite and mobilise NCD civil society ahead of the 2018 UN High-level Meeting on NCDs. The forum focused on preparing and stepping up the pace for the meeting, which calls for strategic civil society action at country level to ensure high-level political representation, while also advocating for key priority action areas.
Dr. Arora was invited to speak at the plenary on Breaking Down Silos, Building Synergies: Accelerating NCDs in the 2030 Sustainable Development Agenda. The panel showed how the SDG agenda has brought a plethora of opportunities for multisectoral action on NCDs and its associated challenges. They called on the NCD community to find ways to work more effectively and proactively with other sectors, both health-related and not. Dr. Arora highlighted how the Healthy India NCD Alliance is breaking down silos in how it approaches members and partnerships to accelerate multisectoral action on NCDs.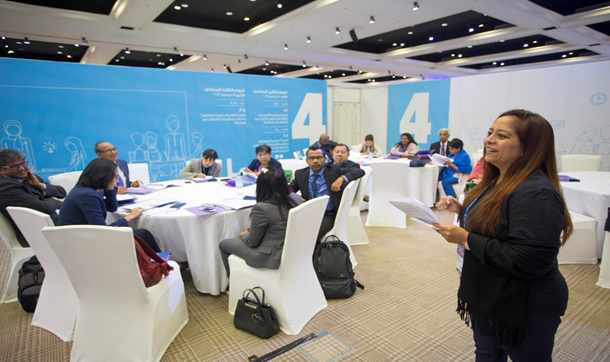 Dr. Arora also moderated the Pre-Forum Advocacy Planning session of the South East Asia Region. The session was a critical component of the Global Forum programme and allowed for in-depth discussions and focused group work, which are crucial to informing a successful 2018 UN High-Level Meeting campaign at global, regional and national level.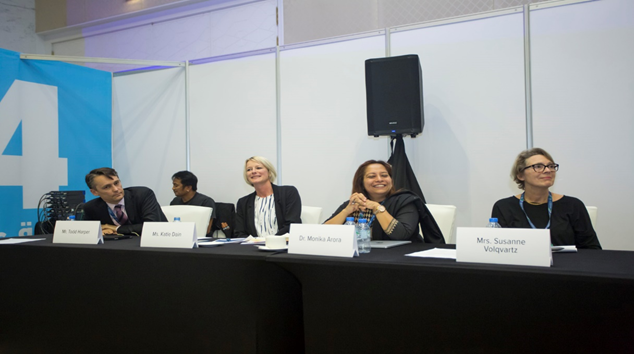 Dr. Arora was also a speaker in a workshop on December 11, 2017, titled For the Long Haul: Ensuring the sustainability of NCD alliances, where she shared her experiences with the successes and pitfalls of resource mobilization as a Healthy India Alliance board member.