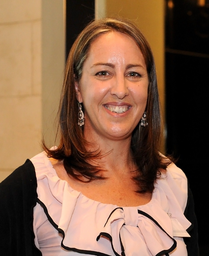 What led to your interest in medicine, who or what motivated you, what were the challenges you've been through to becoming a doctor.
I am a research academic at the Westmead Applied Research Centre in the Faculty of Medicine at the University of Sydney. I first became interested in medical research during my undergraduate science and physiotherapy degrees. After completing my own research project as part of Honours I knew I wanted to pursue a research career. However, I then completed several years working as a clinical physiotherapy before commencing my PhD which focused on patient-centred approaches that support behaviour change and cardiovascular risk management. The balance of family life, clinical work and the demands of research requirements have always been a challenge but have also been rewarding.
How did you come across the EL program and what made you think it was relevant for you to apply.
I first saw the World Heart Federation Emerging Leader Program advertised on Facebook. I wanted to pursue more international collaborations and thought it would offer a good opportunity for progressing my goal and meeting new people while also enhancing my leadership skills. I was a bit concerned about producing a video but my son and niece helped me prepare that! Attending the program in Peru was fantastic. I met amazing people and have continued to collaborate with many since. The program exceeded my expectations and I highly recommend it to colleagues.
Who among the faculty you met inspired you the most and what did you enjoy most about the programme.
Mark Huffman, Jamie Miranda, Salim Yusuf, David Wood and others were all inspirational but my fellow emerging leaders also inspired me. It was great to hear completely fresh viewpoints, ideas and issues and to try and solve them as a group. The facilitation by the whole leadership team was fantastic and much appreciated. I enjoyed everything about the program but mostly the amazing people I met and relationships I formed. I found the intense environment where we produced a pilot project that was funded and is now completed was challenging but also inspiring and motivating. Oh and I did love the market food tour in Lima, Peru as well! I cannot speak highly enough of the program and everyone involved.