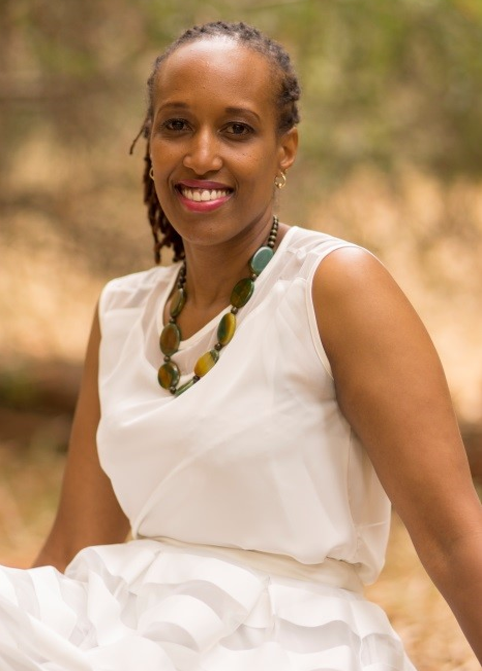 I am a medical doctor and a public health practitioner with more than 12 years of experience, currently the Chief Executive Officer of Kenya Cardiac Society (KCS). I have been providing strategic leadership and management for Non-Communicable Disease (NCD) programmes across the country covering cardiovascular diseases, asthma, diabetes and cancer. I am a member of the World Heart Federation (WHF) Salim Yusuf Emerging Leaders Programme, which empowers the next generation of leaders to shape the future of cardiovascular health. I hold a Master of Public Health degree from Moi University and a Global Executive Master of Business Administration in Health from the United States International University. I expanded my training on NCDs by attending specialized training at the London School of Tropical Medicine and Hygiene looking at Issues on Global NCD. I am currently pursuing a postgraduate diploma in diabetes from the University of South Wales. I have also completed a Global Health Leadership Fellowship program with the Afya Bora Consortium.
What led to your interest in medicine and what were the challenges you've been through to become a doctor?
I chose to pursue Medicine after excelling in my secondary school education and I later realized this was the right decision. The feeling of being able to make a direct impact on an individual was very fulfilling. However, when I was posted to work in a remote Ministry of Health (MOH) hospital, I came to realize that there were lots of challenges such as lack of capacity and limited access to essential supplies and medication. Shortly after, I felt the urge to pursue public health because I felt that I could make a bigger impact by addressing these health system challenges.
How did you come across the EL programme and what made you think it was relevant for you to apply?
Though my area of interest has always been NCDs, there was a limited focus on this, so I joined Amref Health Africa and settled on one of the HIV programs targeting the slum population. I quickly realized that these patients were actually bearing a significant burden of NCDs, mainly hypertension and cancer. This was contrary to the belief that this disease only affects the affluent societies. I was able to support the organization by applying for grants to support the MOH to strengthen services for these conditions. This was the beginning of an exciting journey for me. I was able to carry out research and present several abstracts on the burden of disease, as well as showcase some of the best practices we used to reach slum populations through NCD services. It was in the course of attending some of these conferences that I came across the Salim Yusuf Emerging Leaders programme. I applied and was delighted to be selected. Participating in the programme was a significant milestone for me as it connected me to a network of experts and mentors in the cardiovascular disease and NCD field which I look up to date.
Who among the faculty you met inspired you the most and what did you enjoy most about the programme?
I specifically want to mention Dr Karen Sliwa who hosted us at the University of Cape Town and at her home in South Africa. I vividly remember her narrating her story of how she managed to reach where she is. It was interesting to learn that she had to overcome a number of challenges, some of which we are facing every day. Despite this, she was able to press on. I was very humbled by her humility. This was very inspiring and gave me the hope and determination that I can make a significant impact as long as I keep focused. I have since maintained close contact with my cohort. I am in a team that is working on an exciting feasibility study "Club-based medication delivery strategy to a hypertension context: The CLUBMEDS Study in Nigeria". The study aims to evaluate the feasibility and impact of adherence clubs to improve hypertension control in Nigeria, as well as whether the intervention is acceptable to local stakeholders exploring implementation barriers and facilitators. We hope to publish the findings from this feasibility study and to scaling up the learnings.
The Emerging Leader Programme is an amazing platform for emerging leaders who wish to enhance the impact they are making in the field of cardiovascular disease. There are numerous opportunities for networking, collaboration and, most importantly mentorship.