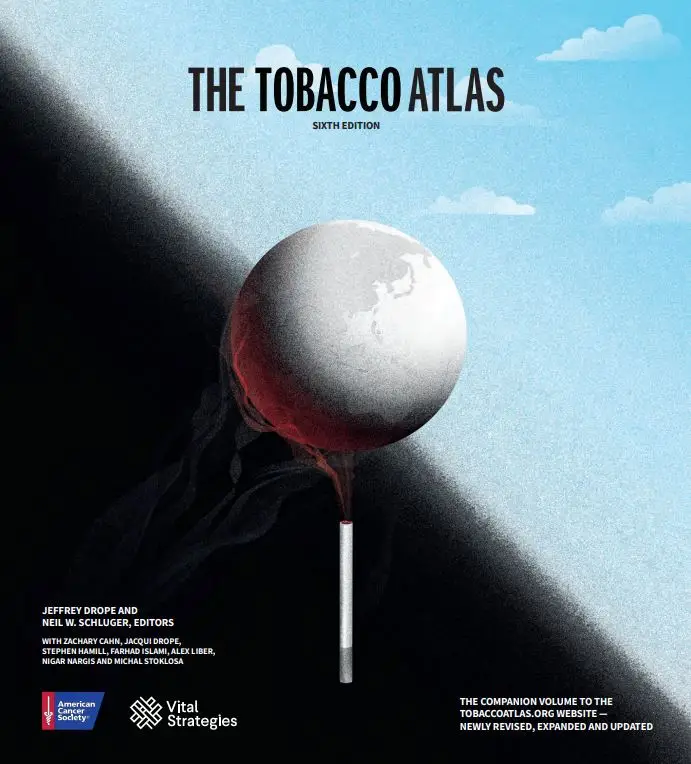 The sixth edition of the Tobacco Atlas, published by the American Cancer Society, was launched last week at the 2018 World Conference on Tobacco or Health in South Africa, on a continent that is a principal target of the tobacco industry's vigorous efforts to recruit new users. The book is published as a companion to the TobaccoAtlas.org website, which includes country fact sheets, considerable new content, frequent updates and comprehensive data, among other components.
Among the authors of this new edition is 2016 Emerging Leader Michal Stoklosa. Michal is Senior Economist, Taxation & Health in the Economic and Health Policy Research program at the American Cancer Society, and a PhD Candidate in Economics at the University of Cape Town. He conducts research and trains policymakers and health advocates primarily in issues around tobacco taxation and illicit trade in tobacco products. In 2016 he was involved in the Emerging Leaders FACTC project, which aims to help policymakers establish sustainable mechanisms to fund and accelerate the comprehensive implementation of the WHO Framework Convention for Tobacco Control (FCTC).
Despite positive changes in tobacco control since the first edition of the Tobacco Atlas was published in 2000, with the adoption of the FCTC and overall global tobacco consumption starting to decrease, changes are uneven across the globe. Tobacco use has been increasing in some countries and within some sub-populations, particularly among the most vulnerable. More broadly, the tobacco industry continues its nearly unfettered assault on public health. Some governments, despite having tools to improve tobacco control, continue to struggle to effect change.
The Atlas lays out the case for tobacco control and emphasizes the proven solutions that many in the public health community are actively utilizing with considerable success. The authors argue that while the world continues to face a very serious challenge, the tools to make a difference are available. The authors argue that to achieve sustainable goals, the global health community must work together to make sure tobacco control helps lead to a healthier, tobacco-free future.