From 31 August to 1 September, the Ghanaian Society of Cardiology (GSC), the Stroke Association Support Network – Ghana (SASNET-Ghana) in partnership with the World Heart Federation, brought together key stakeholders to discuss the barriers to hypertension management in the country and suggest pragmatic solutions to address them. The two-day roundtable discussion, which started in Accra on Wednesday, sought to reflect on the national burden of hypertension and the gaps in prevention, treatment and care, identify concrete solutions and potentially lead to concerted action at the national level to address these gaps.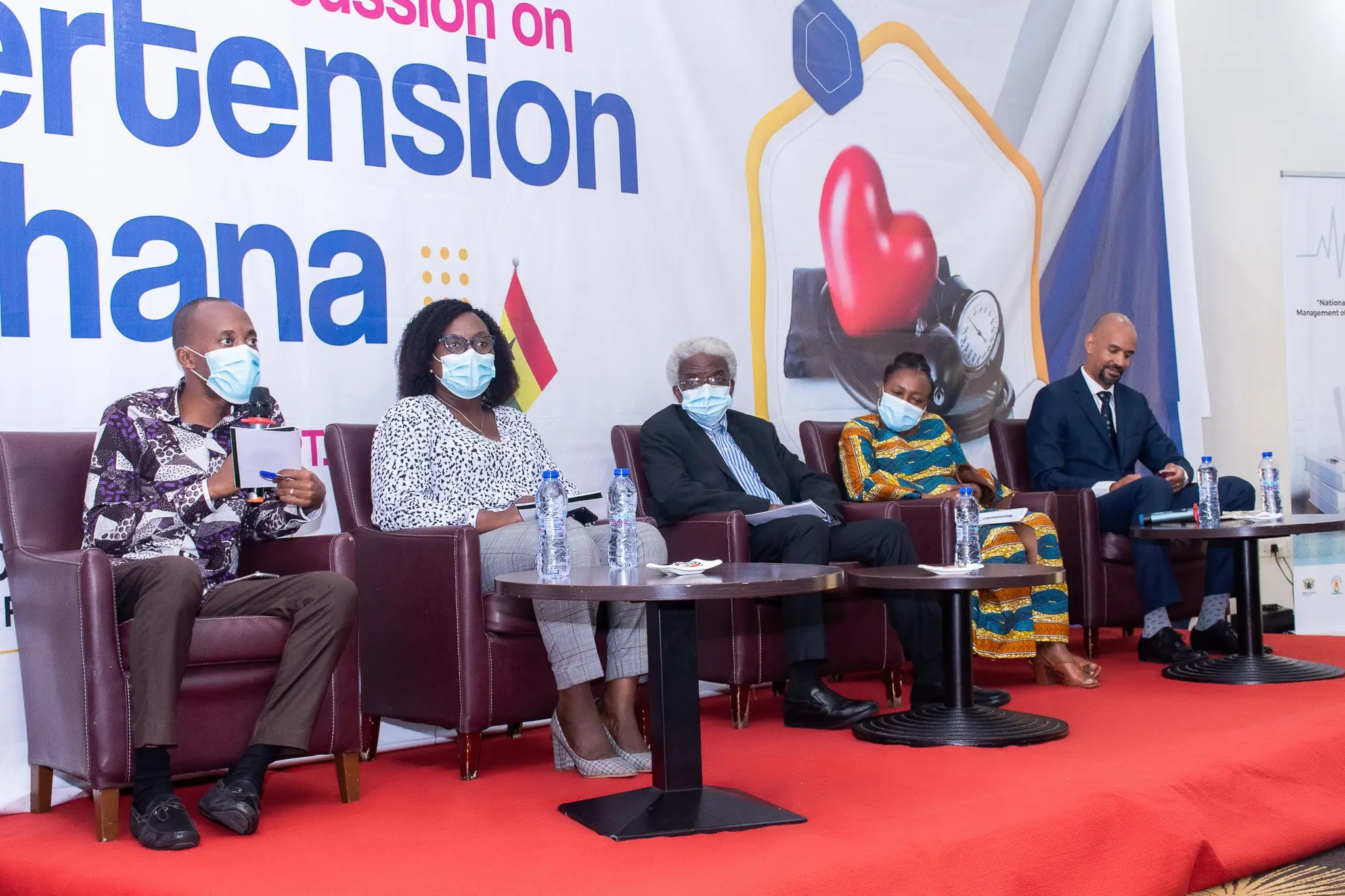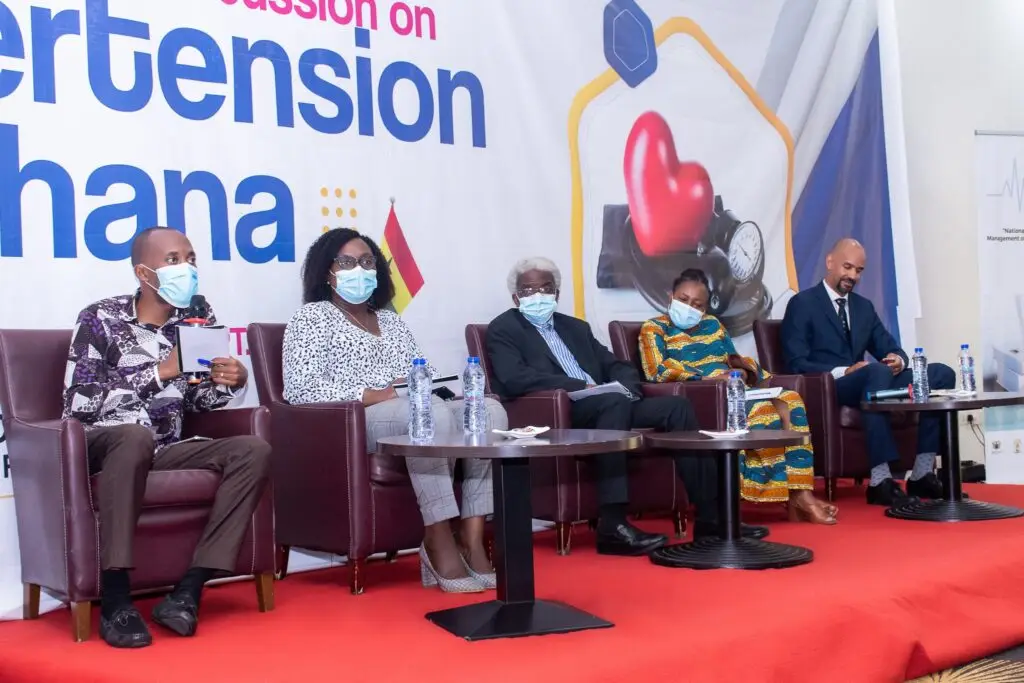 The findings of the country mapping conducted by GSC, SASNET and WHF revealed that an estimated 34% of the population between 30 and 70 years has hypertension or high blood pressure. A bit more than half of the estimated number of people living with hypertension received a diagnosis. Although hypertension control is achieved by taking treatment continuously, only 36 out of every 100 diagnosed persons were currently taking their medications, which also indicated a possible significant roadblock in access to and availability of treatment in the country.
The Director-General of the Ghana Health Service (GHS), Dr Patrick Kuma-Aboagye, said that data indicated that more than 600,000 people, including 400,000 females and 200,000 men, are diagnosed with high blood pressure every year, with many more affected people remaining undiagnosed.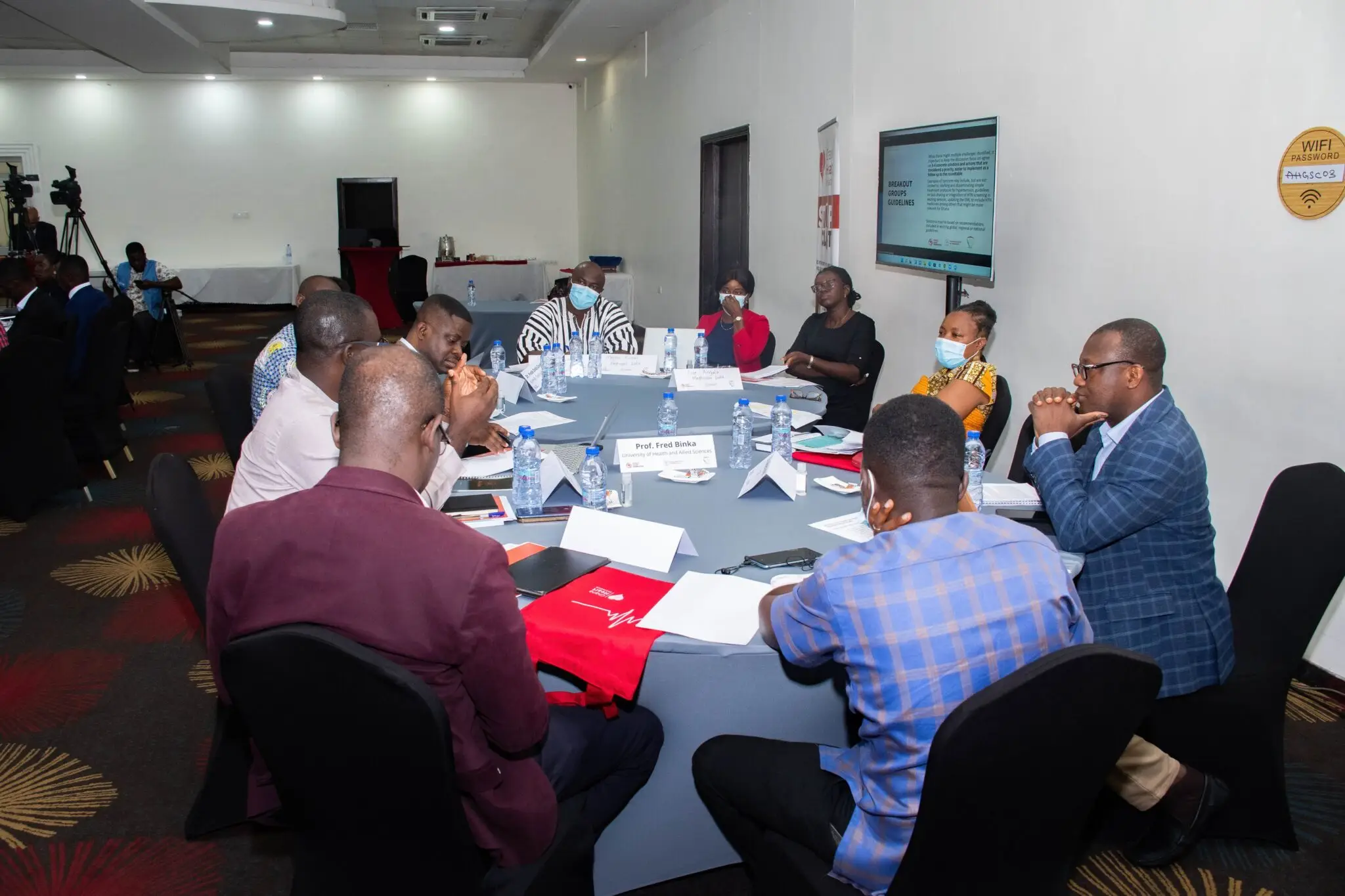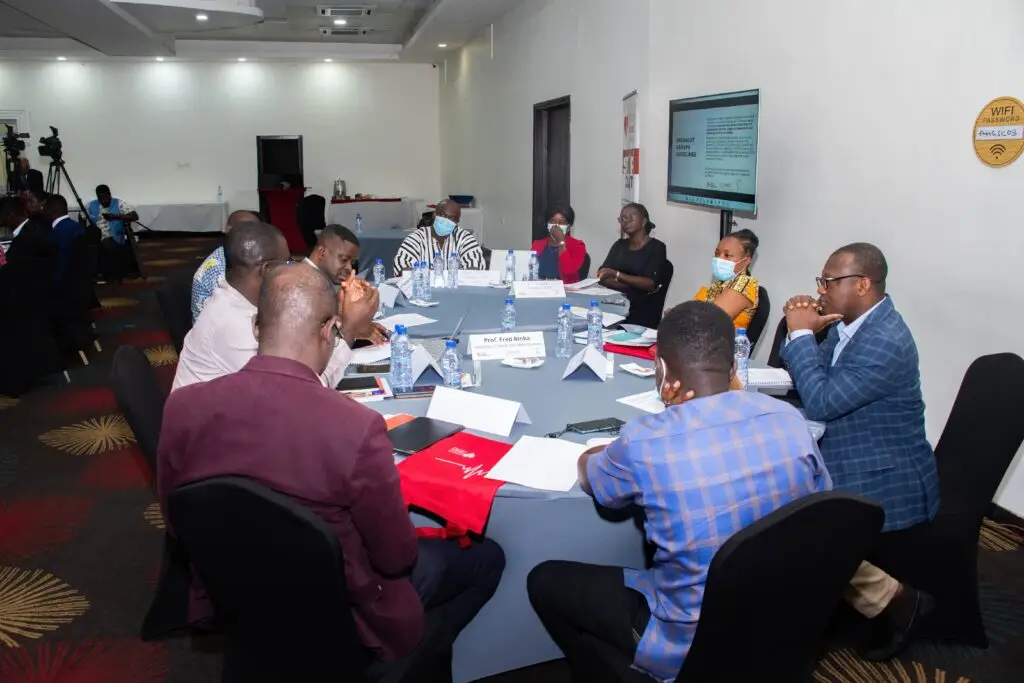 He further stated that the outcome of the discussions would enhance ongoing efforts by the Ministry of Health and the GHS to aggressively reduce the NCD and hypertension burden through effective control and management at all levels within and outside the health sector.
In his welcome address, the President of the GSC and consultant physician and cardiologist at the Korle Bu Teaching Hospital, Dr Alfred Doku, said despite the urgent need, the health system in the country was not well positioned to tackle the epidemics of NCDs and CVDs, a situation that is similar to other countries in the Sub-Saharan Africa region.
In a speech on his behalf, the Minister of Health, Kwaku Agyeman-Manu, said the introduction of national policy guidelines for the control and management of NCDs and CVDs was a demonstration of the government's resolve to see a win in the fight against NCDs. He asserted that the discussions taking place during the roundtable should contribute to finding workable solutions that would fill in the gaps in ongoing interventions.
The Ghanaian Society of Cardiology (GC) called for an urgent need to re-strategise the country's approach to hypertension with the aim of improving detection and diagnosis of hypertension cases and consequently promote an effective management of the condition, to avert more preventable deaths and disabilities, while also strengthening CVDs prevention.
Source: Graphic Online. Other news articles covering the WHF Roundtables in Ghana include gbcghanaonline.com, Ghananewsonline.com.gh, Facebook and 3News.com.