World Heart Day: Global Awareness and Opinion Survey 
The World Heart Federation partnered with CARMA, a world leader in integrated research and insight, to conduct an online Global Awareness and Opinion Survey involving 2500 respondents from 25 countries. In answering the questions, respondents ranked their own awareness of cardiovascular diseases (CVD) and related risk factors, root causes and needed actions.
Some survey highlights:
Access to healthcare, and the links between climate change and air pollution emerged as areas of concern.
Almost 80% of respondents believe that government action can significantly reduce the burden of CVD.
A healthy diet and regular exercise ranked as high priorities for preventing heart disease.
The risks of tobacco, alcohol and stress came lower, demonstrating the need for greater awareness of the role of these factors in CVD.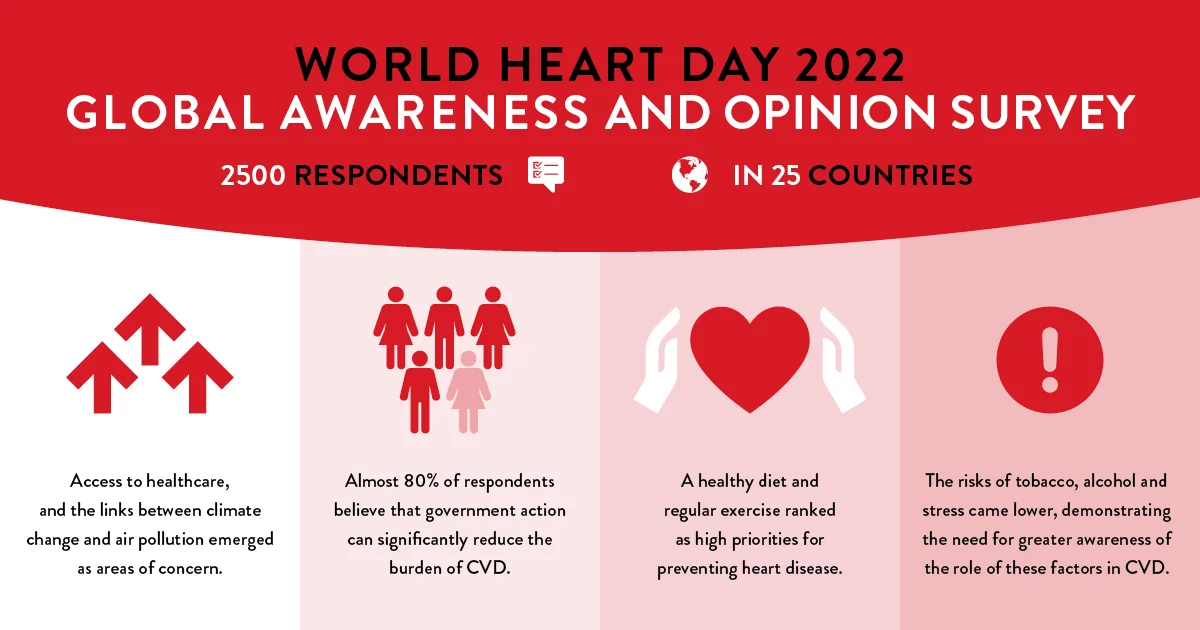 Learn more about our campaign: worldheartday.org.