Tobacco products are responsible for more than 8 million deaths every year and contribute to approximately 1 in 6 deaths from cardiovascular disease. Despite global recognition and awareness of the health harms associated with tobacco use, the insidious nature of nicotine, its principal addictive component, has often remained a lesser-known fact.
Decades of misinformation from the tobacco industry have further contributed to the perception that nicotine is as harmless as caffeine. In response to misleading claims surrounding nicotine, the World Heart Federation is launching its latest Policy Brief, Nicotine and Cardiovascular Health: When Poison is Addictive, which sheds light on the latest evidence on nicotine and heart health.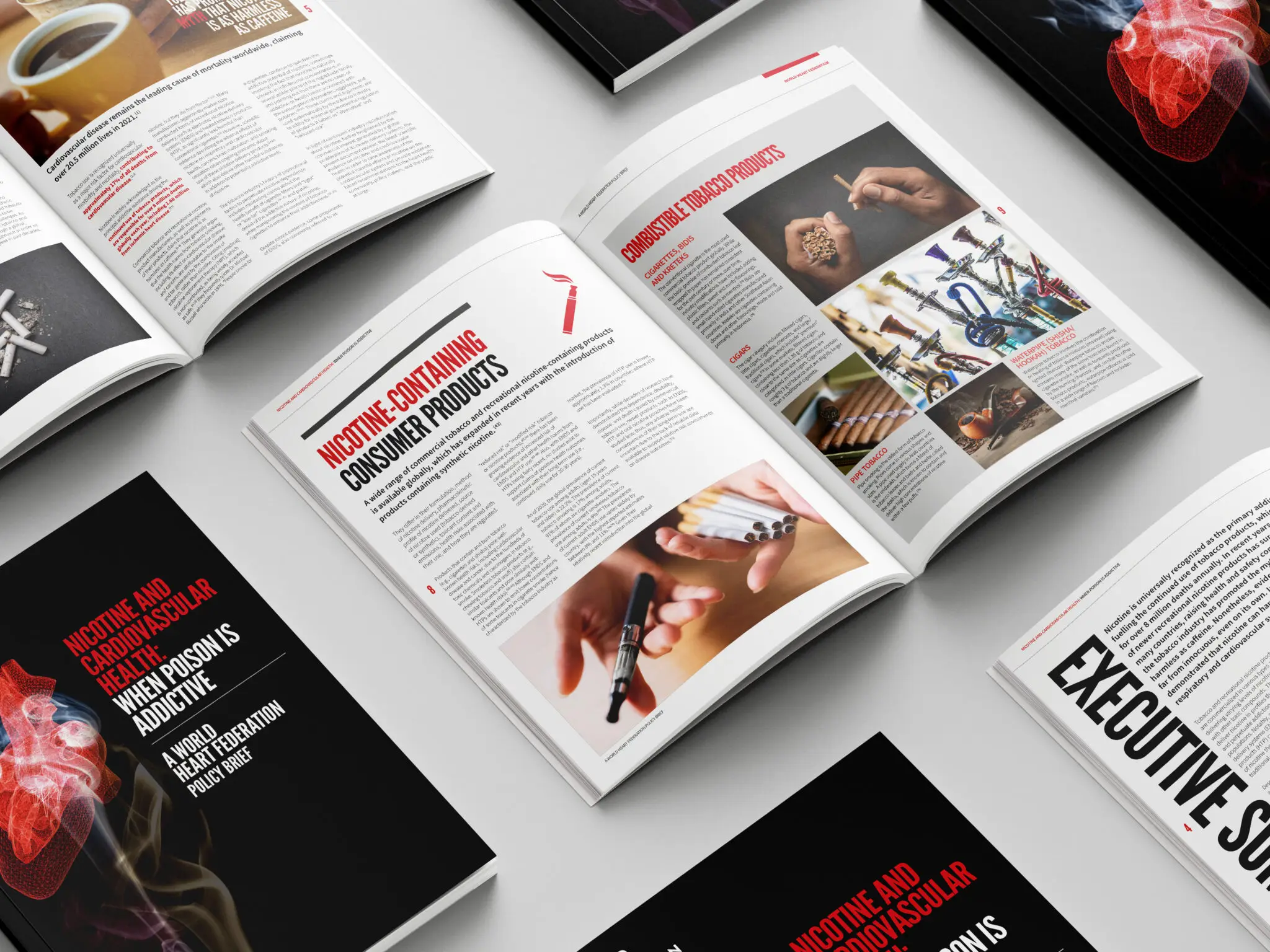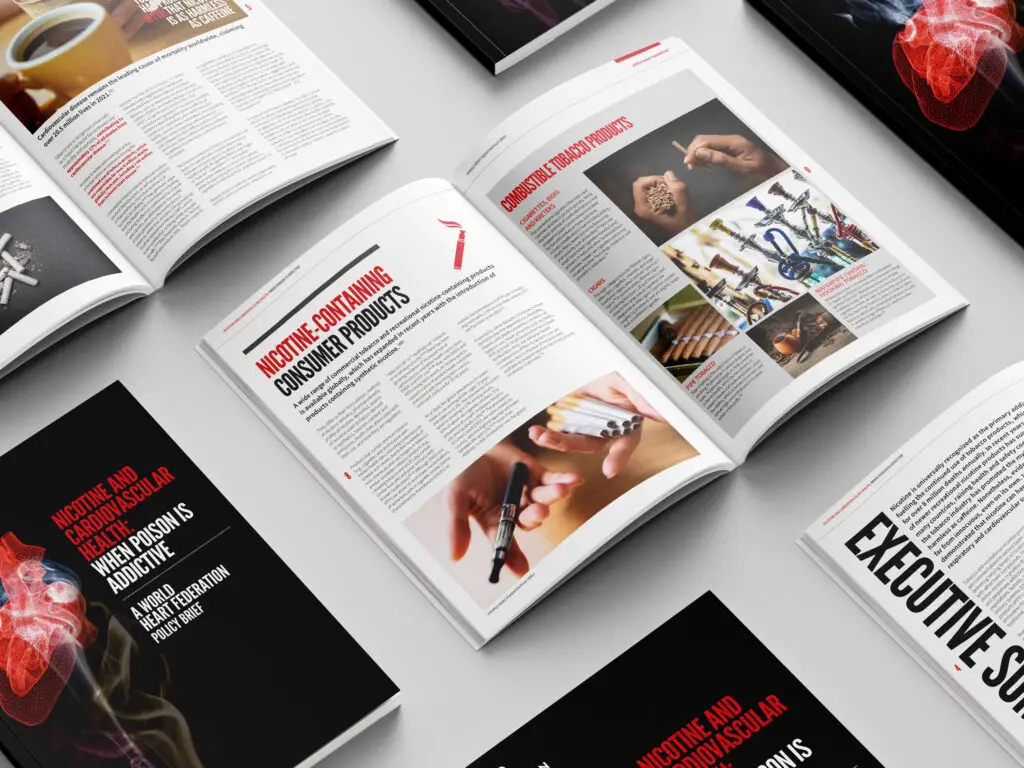 Nicotine has been shown to be as addictive as heroin or cocaine and plays a central role in driving the sustained use of tobacco and nicotine products worldwide. It keeps millions of users hooked to these products, often exposing them to a range of additional toxic substances. Many smokers would not be using tobacco products if they did not contain nicotine.
Nicotine is far from harmless, even on its own. In fact, a wealth of research links nicotine to increased risks of cardiovascular and respiratory diseases, cancer, as well as other health harms. Modern tobacco and nicotine products, such as e-cigarettes, are able to deliver nicotine levels that are comparable to or higher than those found in traditional cigarettes, which raises considerable concerns, especially for young populations.
Nicotine replacement therapies (NRTs) are first-line medications, approved by many national health agencies and endorsed by the World Health Organization, for the treatment and management of tobacco dependence. In contrast to e-cigarettes, the long-term safety of NRTs is well documented and protocols to achieve cessation have been established through rigorous clinical trials.
As of 2023, a multitude of tobacco and nicotine products remain inadequately regulated, with manufacturers devising strategies to circumvent existing tobacco control laws by introducing new products, sometimes based on synthetic nicotine, into the market.
The World Heart Federation recommends adopting the following measures to safeguard public health and progress made in tobacco control:
All people, particularly those with cardiovascular risk factors or disease, should refrain from using tobacco and non-medical nicotine products.
Prohibit the use of aerosol-generating tobacco and nicotine products in indoor public places, workplaces, and public transports.
Prohibit the addition of flavouring agents in all tobacco and recreational nicotine products, including e-cigarettes.
Prohibit and monitor the dissemination of misleading claims on the health effects of tobacco and recreational nicotine products.
Introduce or strengthen pro-health excise taxes for tobacco and non-medical nicotine products.
Researchers should study the long-term effects of ENDS, HTP, and other newer recreational nicotine products on cardiovascular health.
By implementing more stringent regulations and raising awareness, we can collectively break the chains of nicotine addiction and better promote cardiovascular health for everyone.