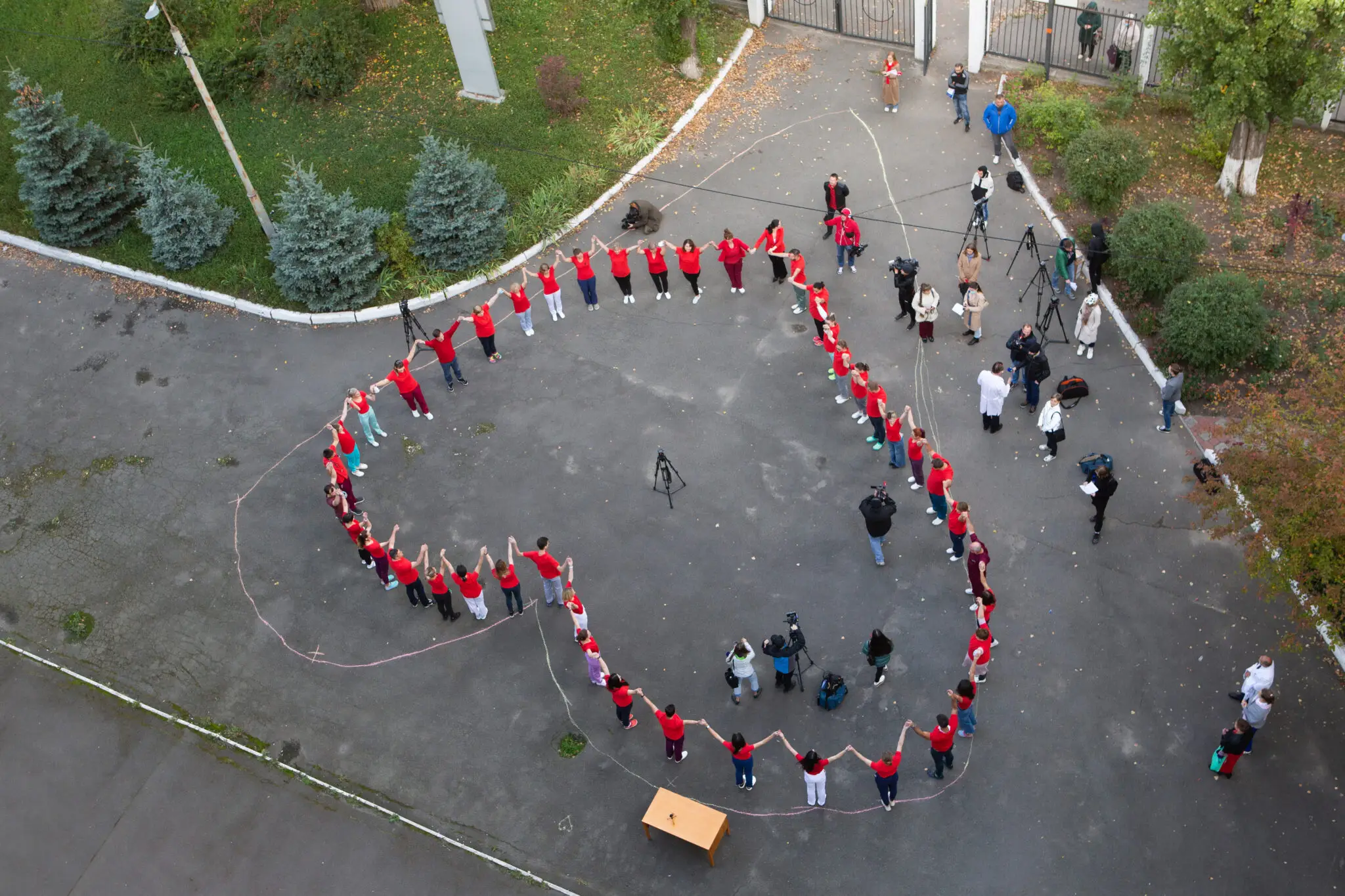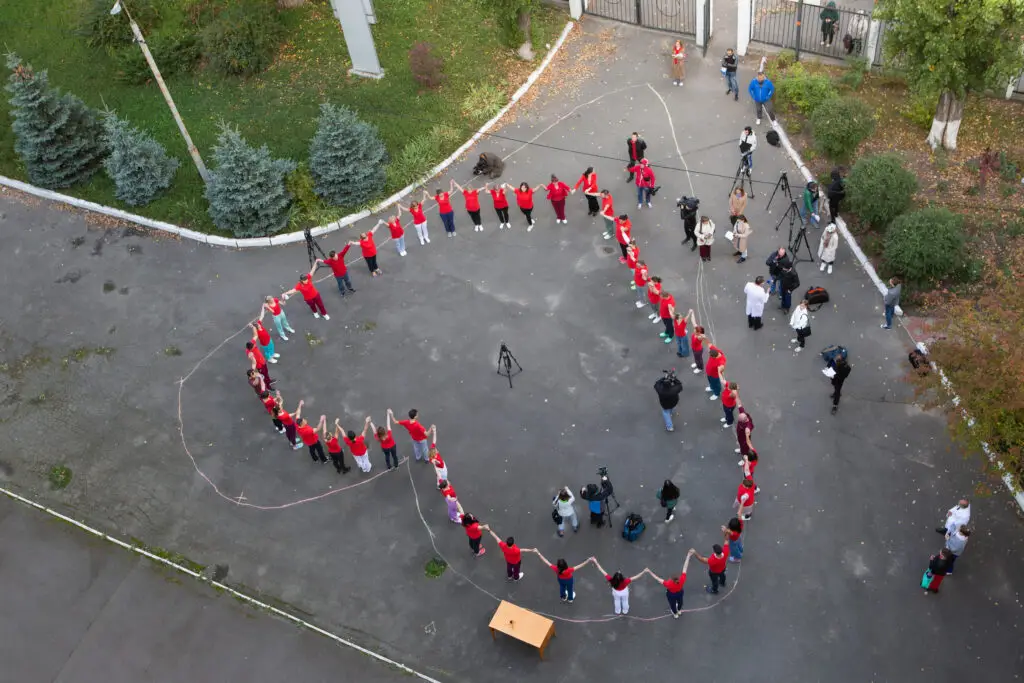 For World Heart Day, the Your Support Charity Foundation went above and beyond to raise awareness about cardiovascular health. Their awareness campaign reached more than 150,000 people in Kyiv, setting a precedent for the celebration of World Heart Day in Ukraine. The campaign focused on raising awareness about cardiovascular health in children and was made possible with the help of the World Heart Grants Programme.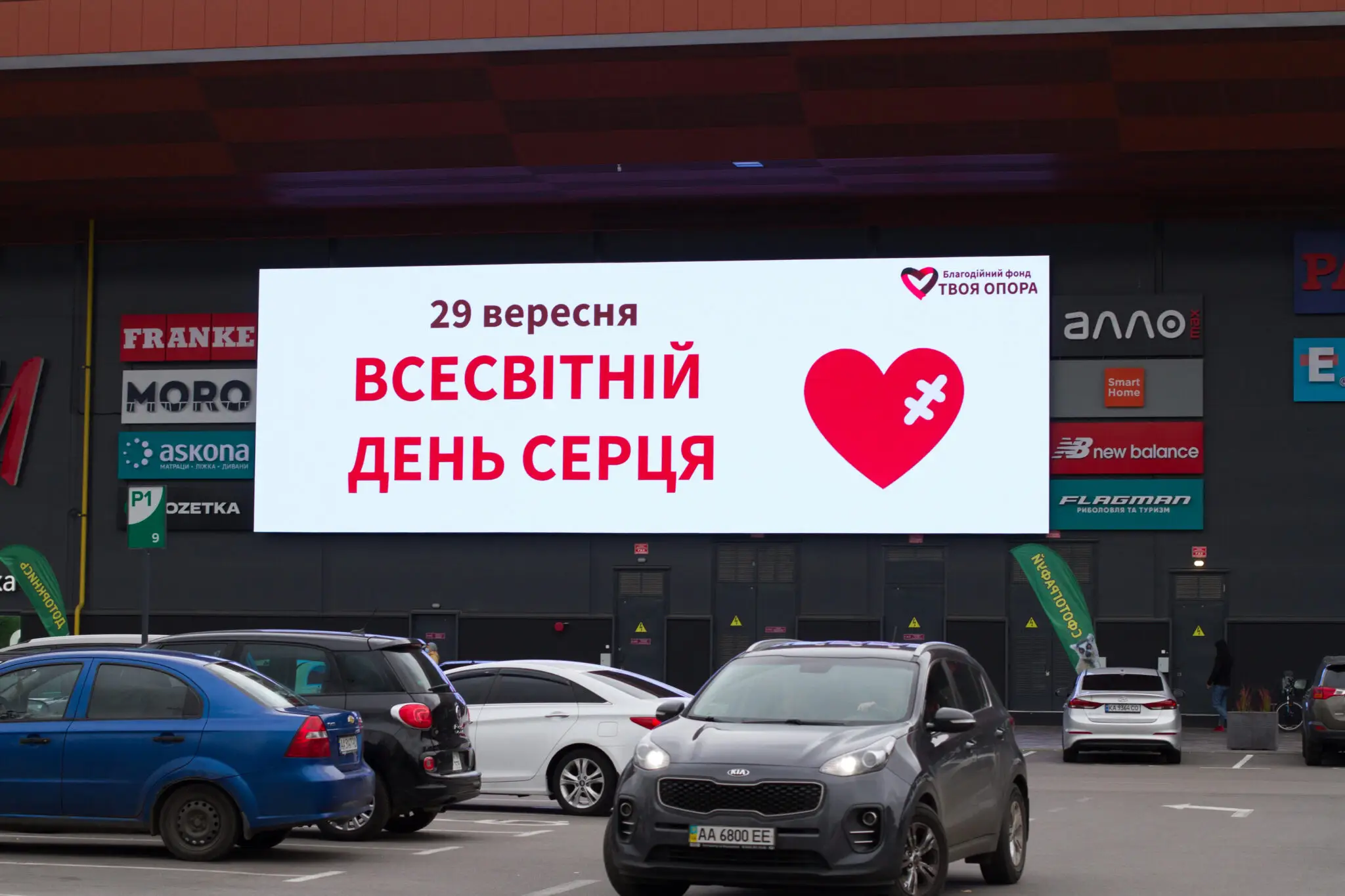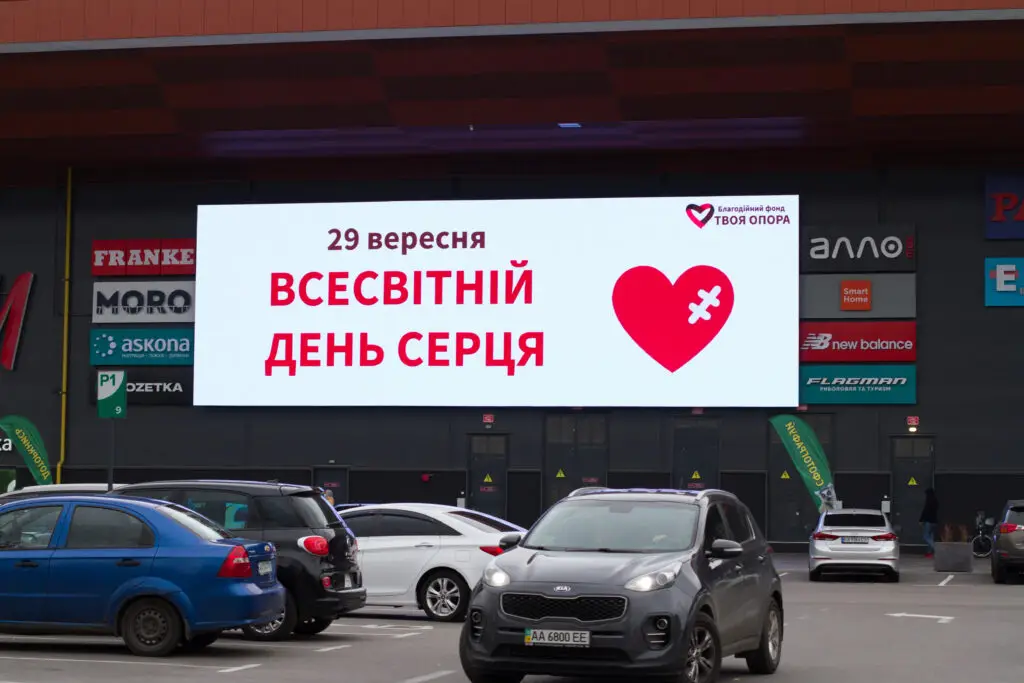 The organization was able to reach this large audience by publishing 11 articles highlighting the impact of cardiovascular disease in children, how to prevent cardiovascular disease in children, and the purpose of celebrating World Heart Day. It was highlighted in their articles that annually, there are 3.5 thousand children born with heart defects; if not treated 99% of these children will die. These deaths can easily be prevented if diagnosed, so raising awareness about the diagnosis and prevention of cardiovascular related diseases is of utmost importance.
The campaign also made use of many entertainment centers' jumbotrons, to disseminate their message.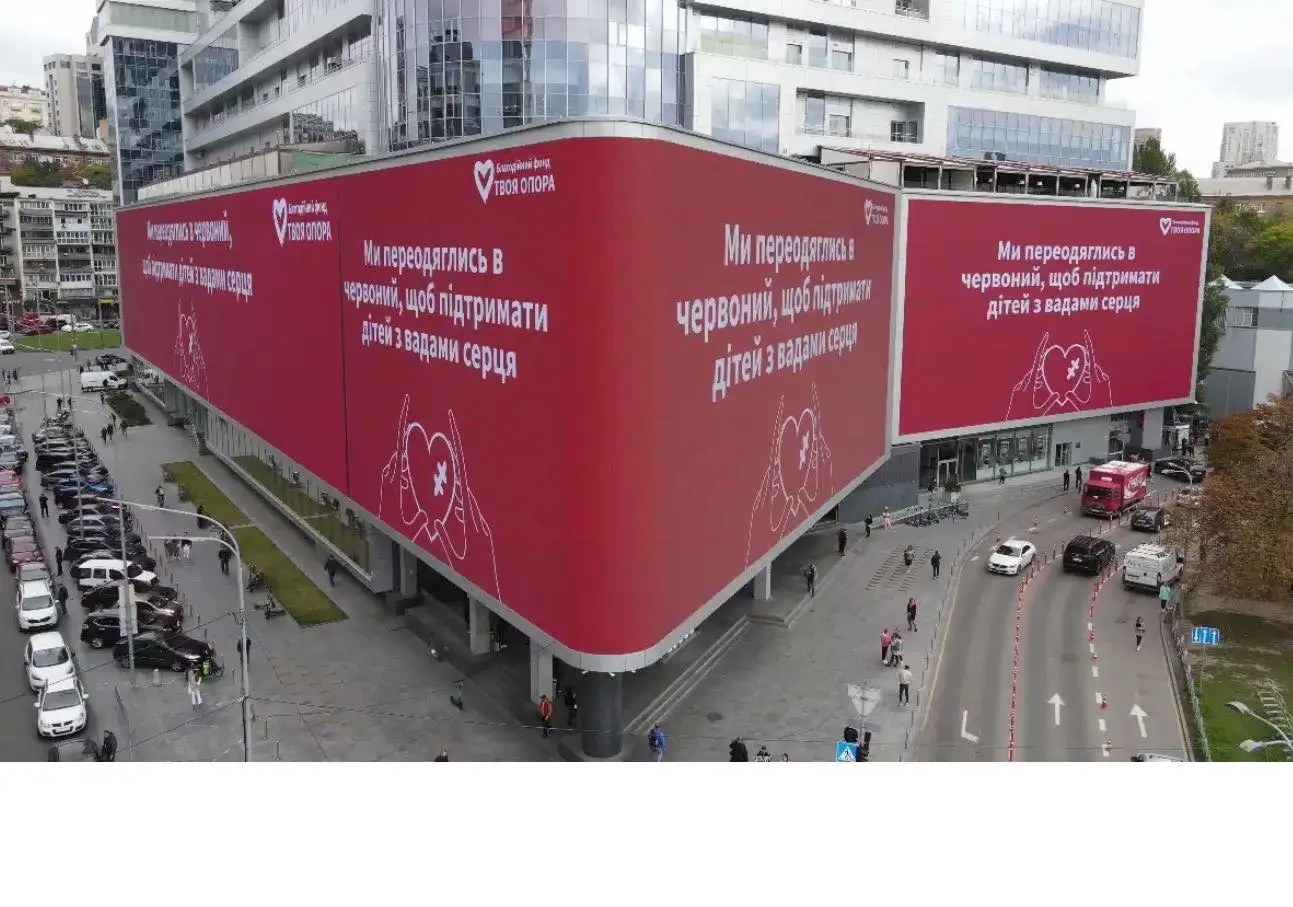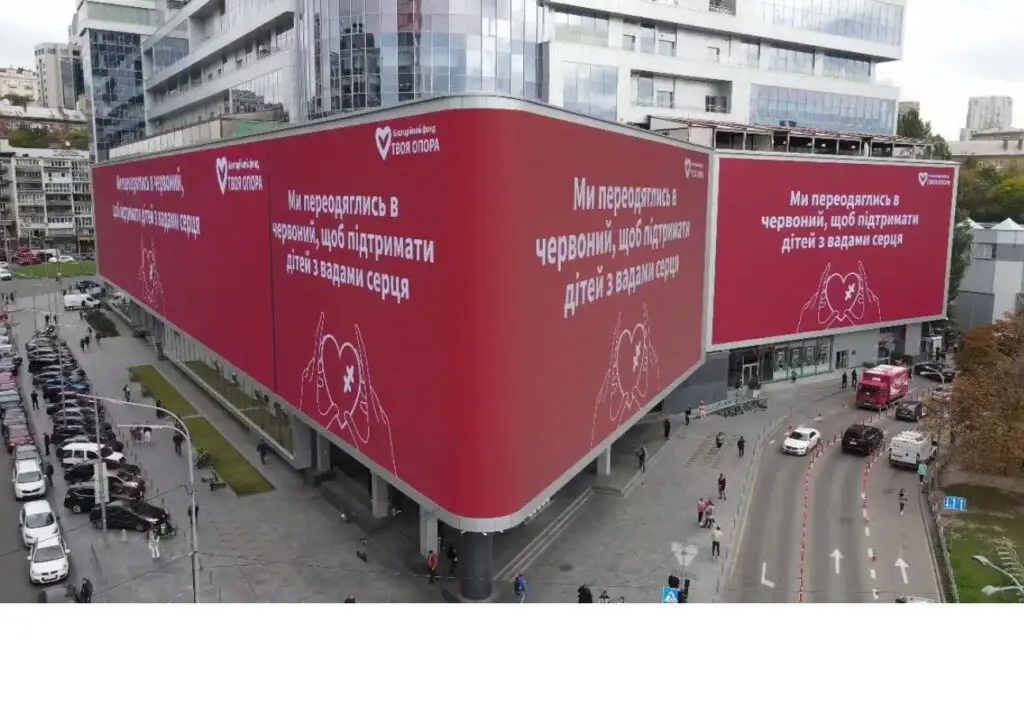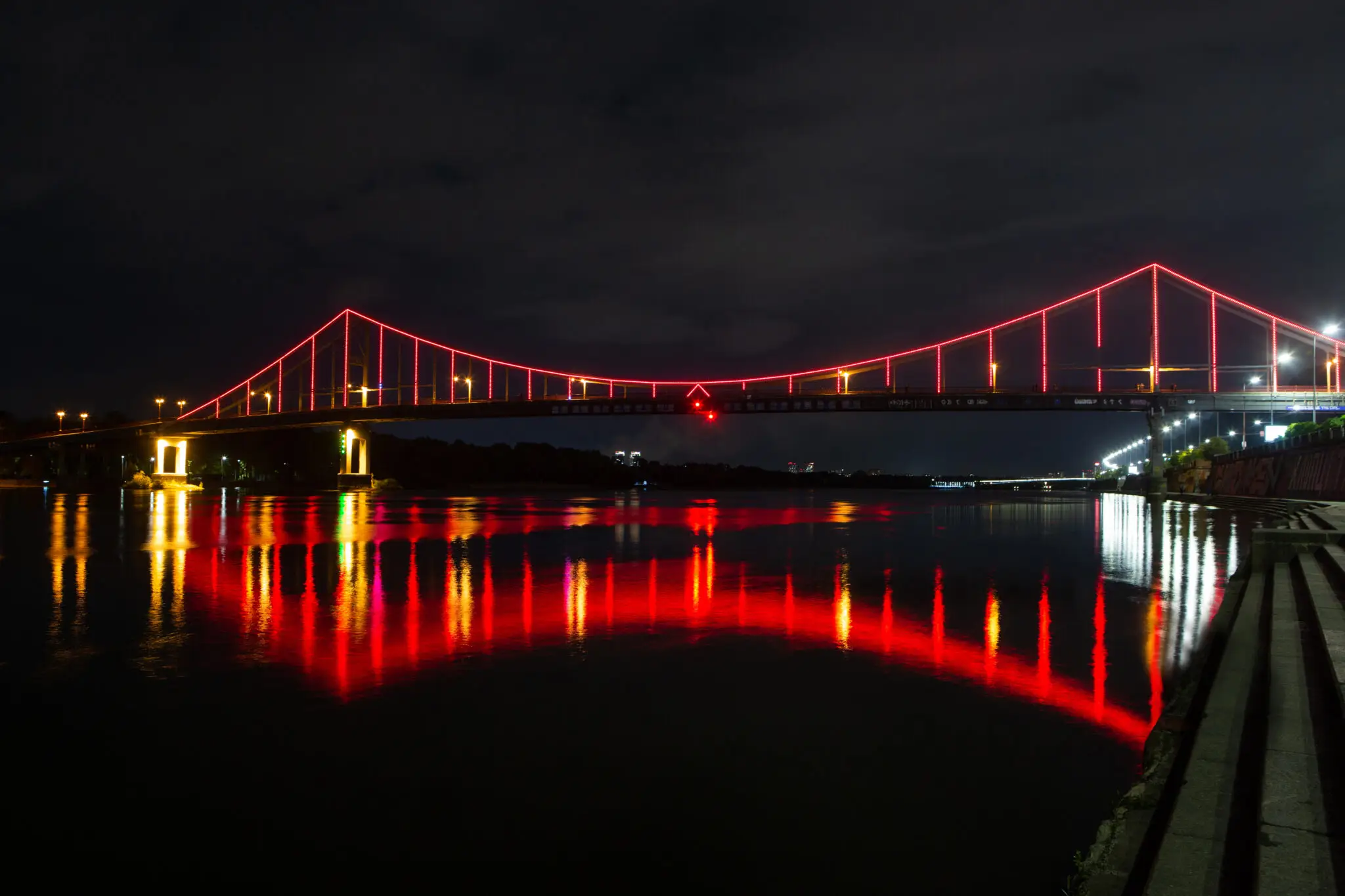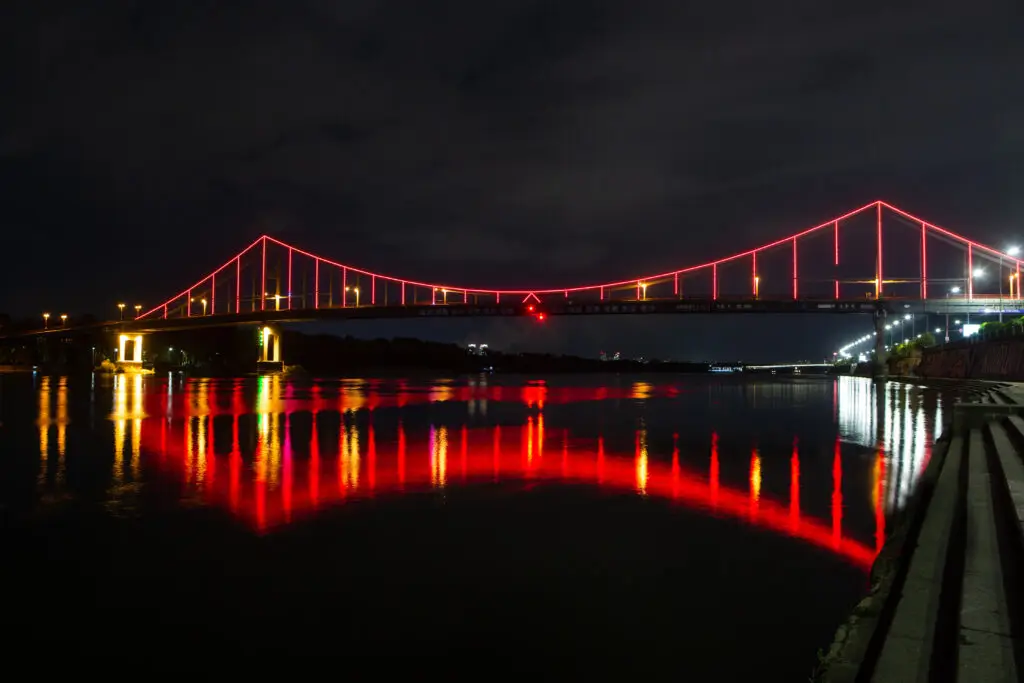 Moreover, to mark the end of World Heart Day, the pedestrian bridge above the Dnipro River was illuminated with red lights. The illumination of the bridge served as a symbol and a reminder of the fight against premature deaths from cardiovascular disease.