Reaching out to undaignose people in the community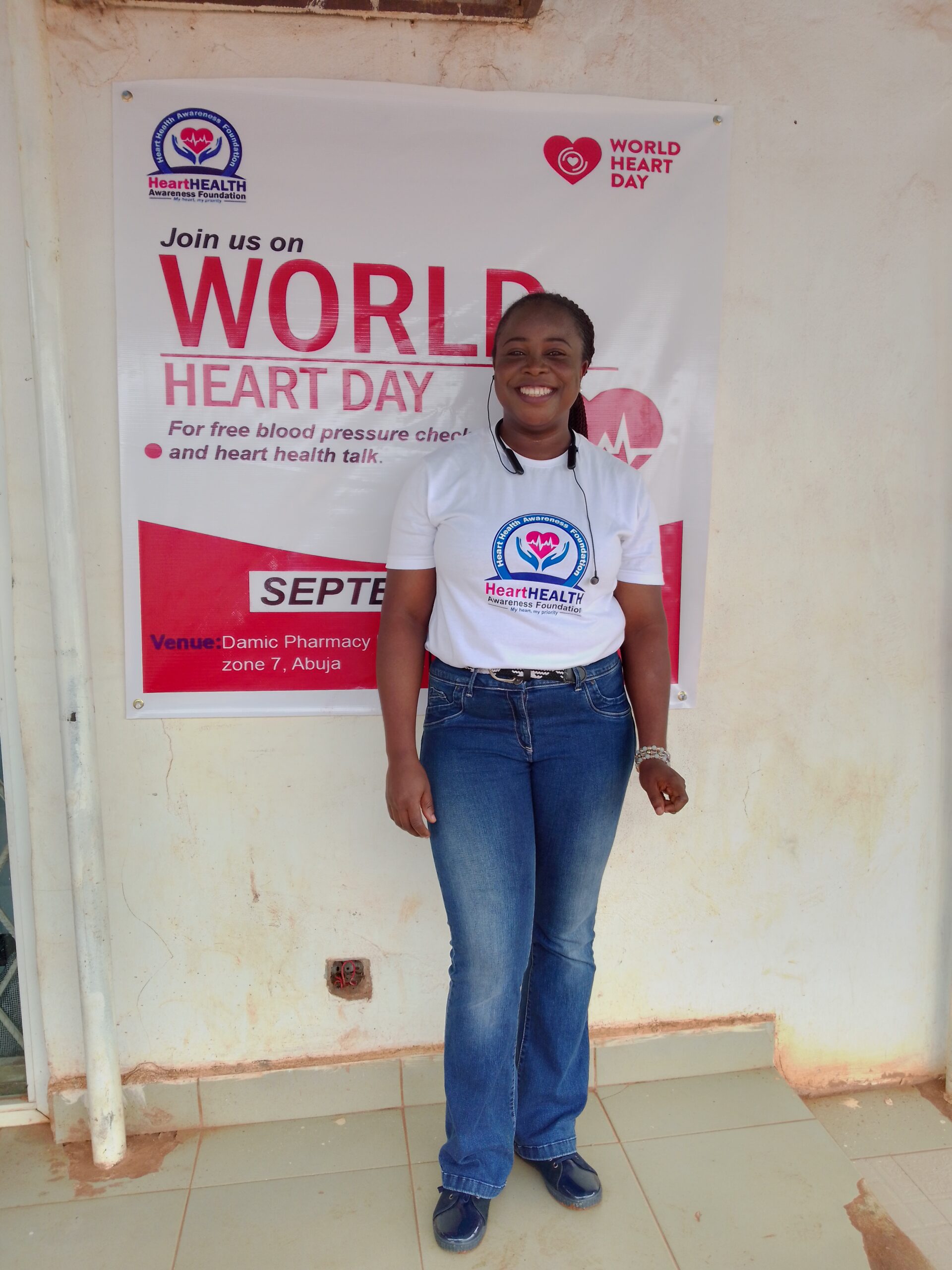 "I used ♥ to: We use heart to touch lives, one person at a time "
On 29 September 2021, I and my team members (Nurse Olanrewaju Adeyinka, Akinmurele Busola, Kanu Chiamaka, Ajomale Oluwaseyi, Thomas Numthas) were at Dutse zone 7, Bwari Area Council Abuja, in the North-central part of Nigeria. The event was hosted by a pharmaceutical outlet under the leadership of pharmacist Adeola Oshanupin, prior to the event, awareness and sensitisation of the community people started for about a month. The event started with people walking in at intervals from 10 am. This was immediately followed by health talk and awareness about significance of the day and what we hoped to achieve in the community. However, it bleeds our heart to find out through our blood pressure check and sugar check that some people are undiagnosed of hypertension and diabetes; also some people do not know the correlation between their lives choices and the effect on their hearts. Some who know about their health condition are being brainwashed that any heart disease are seeing as death sentence. The people who are newly diagnosed are allow to speak to medical doctor (Dr David). The event was successful and ended exactly at 3 pm. Thank you for creating an avenue to reach out to people in our community.