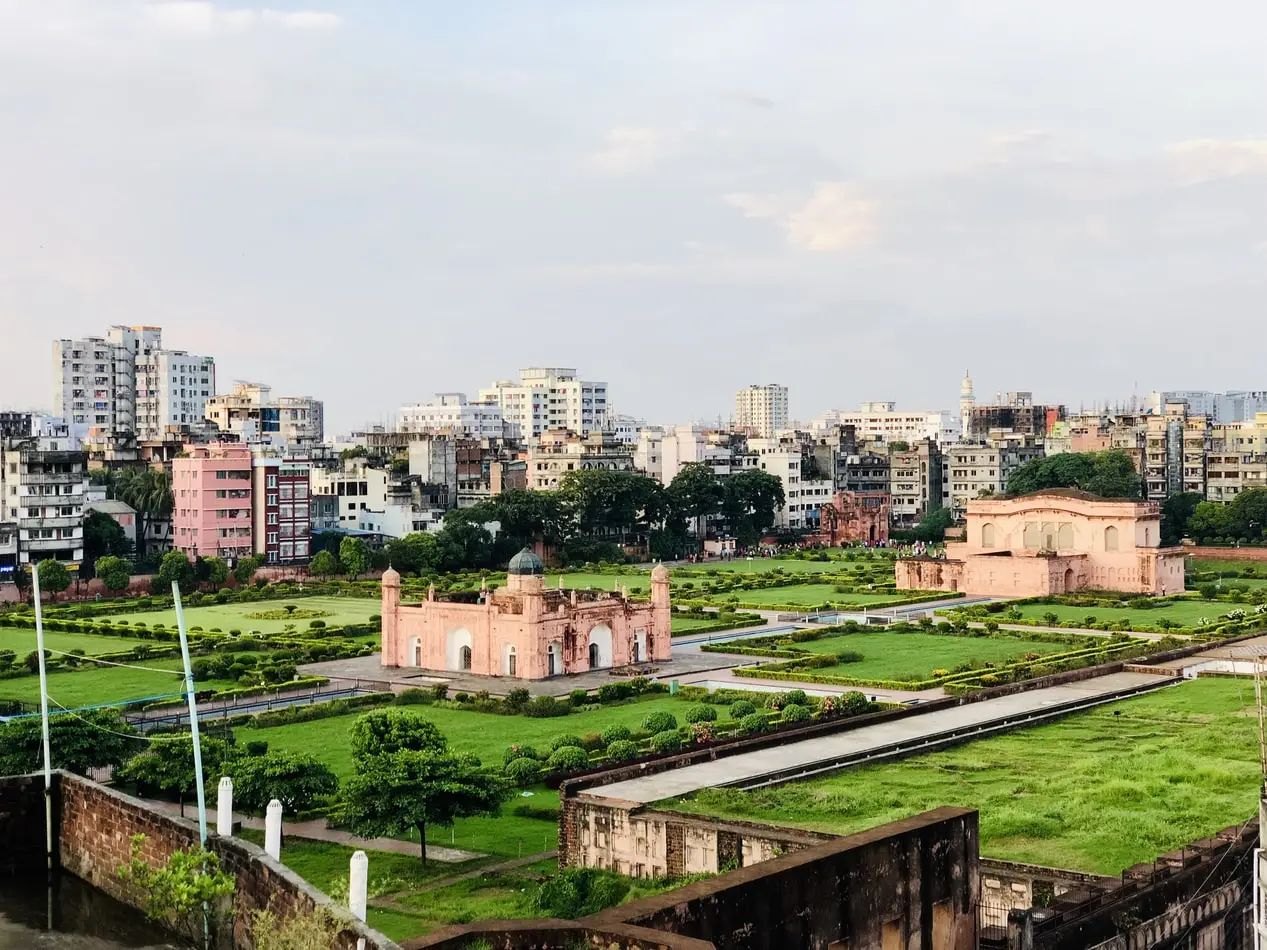 This profile piece is part of a series by the World Heart Federation. Since the start of the COVID-19 pandemic, concerns have been echoed about the health risks, preparedness, and resources in low- and middle-income countries where medical systems might be under strain and communities lack adequate access to medical treatment and coverage. WHF has the special opportunity to connect with diverse parts of its network and bring perspectives to a global health crisis that is affecting so many, especially the elderly and those already suffering from illnesses such as cardiovascular disease. 
Dr. Ferdous Hakim, Health Researcher and Epidemiologist (independent) weighs in on the situation in his country, Bangladesh.
On preparedness
One senior professor of medicine said during his hospital stay "I want service." Sadly, he succumbed to his illness without it. Moderate efforts to put systems in place since March 2020, combined with a delay in decentralizing diagnostic facilities and in-patient hospital services resulted in a steadily rising curve. Authorities also delayed involving the private health sector for diagnosis and treatment of COVID-19 patients. As in other countries, including in Europe and the Americas, lack of personal protective equipment for the health care workers in government and private health sector led to deaths in the sector, further affecting capacity to deliver care.
Data centralization has remained a problem, and many believe that the number of infections and deaths are under-reported. While improvements have been made along the way, providing health care and monitoring the system seem to be lacking still. For example, private hospitals are not accepting patients without the COVID-19 test report which takes two to four days to come through, resulting in worsening conditions of cardiac patients.
Around the globe, we hear of a decrease in patients seeking the usual heart care that they would need in non-pandemic times. Bangladesh appears to be no exception and hospitals in the capital city of Dhaka became empty once COVID-19 hit. While in many cases, fear of contracting COVID-19 explains the trend, in Bangladesh, it is thought that additionally, many want to avoid the "hassle" of seeking care in a centralized system in which testing services are not as widely available as if they were decentralized. Such a centralized system has seen a high turnover of people leading to long queues and lengthy waiting times for COVID-19 test reports thereby increasing exposure to the virus. Access to services for COVID-19 patients have been through a limited number of designated hospitals in Dhaka.
On citizen awareness and prevention
With a new virus in the air – that everyone was still racing to understand – there was a time lag in sounding the alarm or in recognizing the real danger of the pandemic. There were many voices and 'experts' claiming that the country was ready and able to cope. With the proliferation of social media, there have been many opinions offered, whether fact-based or not, and the usual tension between the two priorities have been persistent: health or economy. Problems with testing and tracing arose and diagnoses were confirmed centrally by one government laboratory despite other government and private laboratories offering to undertake testing services. Decentralizing testing services to eight national administrative divisions right from the start would have alleviated the burden and allowed for a more accurate picture of the crisis in country.
Lockdown measures are not enforced rapidly and adequately, with most markets remaining open and prayer sessions continuing..
On rural impacts and community solidarity
Numbers in rural areas remain relatively low though the lack of a dependable tracking system and data dissemination makes it difficult to ascertain. When numbers are available, they mostly attest to the impacts of the disease in Dhaka. In rural areas, there is support from youth groups and volunteers on a modest scale.
COVID-19 hitting home
Dr Hakim shared this short story with us: A 60-year old lady with hypertension, diabetes, dyslipidemia, bronchial asthma and obesity got sick with her full family of 25–30 people residing in one building. Their presentation was mild feverishness with diarrhoea predominantly. She tested positive for COVID-19 and was admitted to a private hospital since her daughter works there and she was lucky to get a bed. This hospital was almost empty a few weeks back as the government did not allow private hospitals to admit COVID-19 patients. She was discharged after 10 days of rigorous treatment with remdesivir (anti-viral), tocilizumab (mono-clonal antibody), dexamethasone (steriod) and with routine medications for underlying conditions. Her chest scan was moderately bad with a score of 35 at baseline and then gradually improved to 24 over six to seven days. The cost of this treatment was about two times compared to that of a coronary artery bypass surgery in Bangladesh, a treatment that she was lucky to be able to afford. The aftermath included recriminations among the family, and accusations that the illness was known but not divulged with the rest of the family members. It is evident that the inequalities affecting care and access, and the social impacts and tensions of COVID-19 are in the midst of our fight to save lives and beat this disease, especially for those most at risk.
Read Dr Hakim's own story and more stories here
Related developments
As of 22 June, Bangladesh reported 3,412 new COVID-19, bringing the total cases in the country to more than 119,000.
A project titled 'Amader Prochesta' was launched in Dhaka to help healthcare professionals in identifying the unmet needs in diabetes management for patients, who are suffering from COVID-19, and the preparedness required in the healthcare system.The project is a joint initiative of the Diabetic Association of Bangladesh (BADAS), Non-Communicable Diseases Control (NCDC) Programme of Directorate General of Health Services (DGHS), Novo Nordisk and Japan International Cooperation Agency (JICA).
The IMF has approved loans totalling around $732 million to assist the country's recovery effort.