World Heart Day 2022 Events JCVA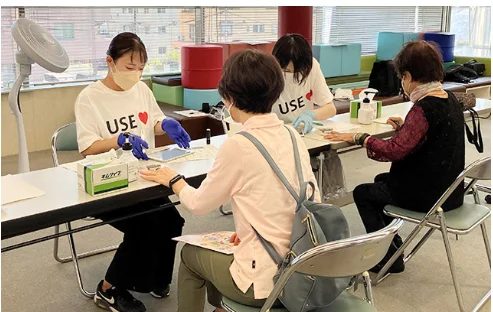 "I used ♥ to: generate "USE HEART T-Shirt, and promote World Heart Day through events, Twitter and YouTube "
On World Heart Day, the JCVA (Japan Cardiovascular Association) generated T-shits of "USE HEART" for memorial events in Tokushima, Shizuoka, and Mie.
In Tokushima we entitled "Cerebral infarction, myocardial infarction and mental health" including the topic "Laughingly! The prevention and mental health of the cardiovascular disease". Laughter is the best medicine for cardiovascular health. Laughing and exercise lead to mental relaxation, increased bloodstream circulation, and decreased risk of cardiovascular events. Laughing will make your lives wealthy and your hearts healthy!
In Mie we held lecture events entitled "Tight connection betweencardiovascular diseases (CVDs) and Cancer:" Risk factors are overlapping between CVDs and cancer. Let's do no smoking, more exercise and healthy diet. These are particularly important to prevent CVDs for patients with a history of cancer.
In Shizuoka we held a health-check corner for participants by measuring the vessel age and the locomotive syndrome degree, and by advising them how to achieve healthy longevity. Through participating in our events, we hope that participants will make their hearts physically and mentally healthier!