Together to empower hearts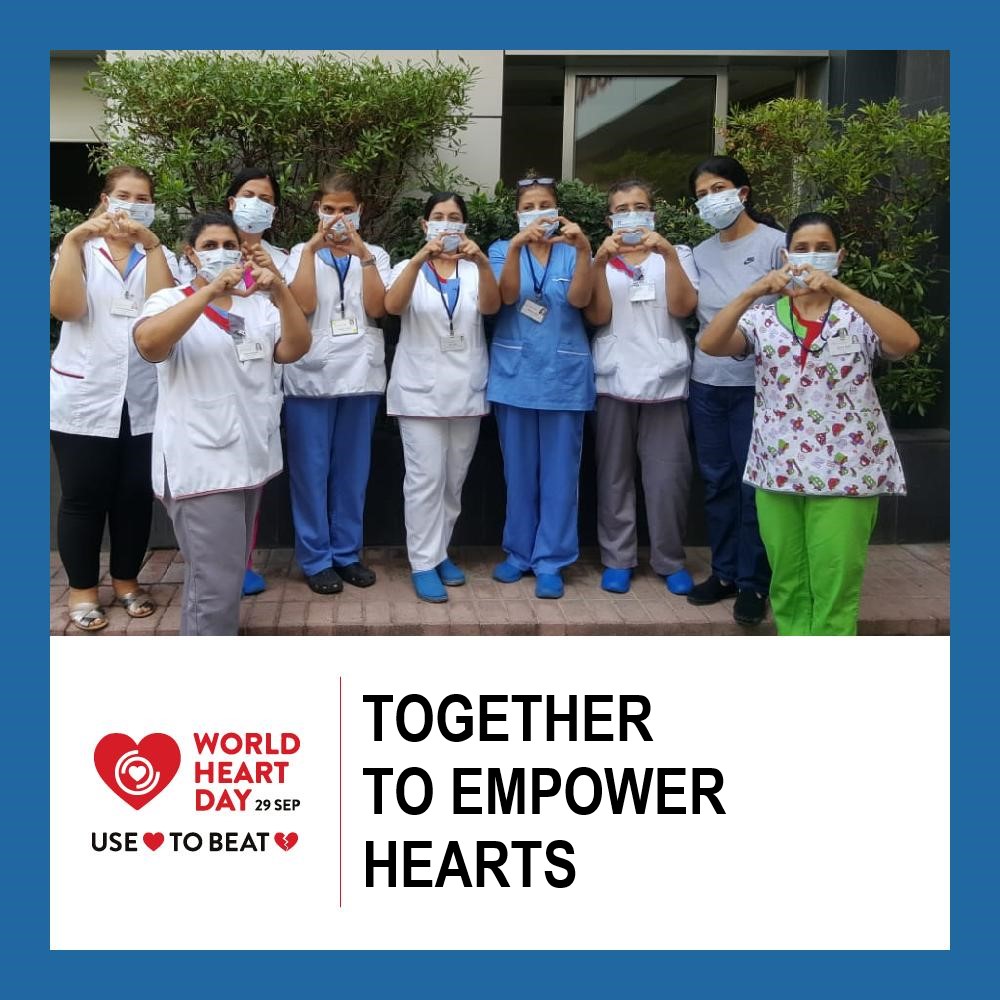 "I used ♥ to: I use heart to empower patients hearts "
This year, despite all challenges that Lebanon is encountering, the Heart Failure Clinic Team at Aboujaoude Hospital engaged to celebrate this International Day as an Educational Day. The Heart Failure Clinic initiated and led by nurses is celebrating the 29th of September every year. Since 2018, Nurses at Aboujaoude Hospital are committed to empowering Heart Failure patients and their families. The educational celebration is wide-ranging from digital health in the heart failure clinic to the new guidelines of heart failure management and the comorbidities that affect patients and their future, especially during the COVID-19 pandemic. Nurses from all departments celebrated this day. Teams are engaged to help patients understand their condition and provide them advice and support to manage their illness and get a better lifestyle. Nurses gathered with the cardiologists, dieticians, physiotherapist initiated a multidisciplinary approach to enhance the possibility of reaching optimal medical therapy and medications required.