WHD2020: Webinar for a Cause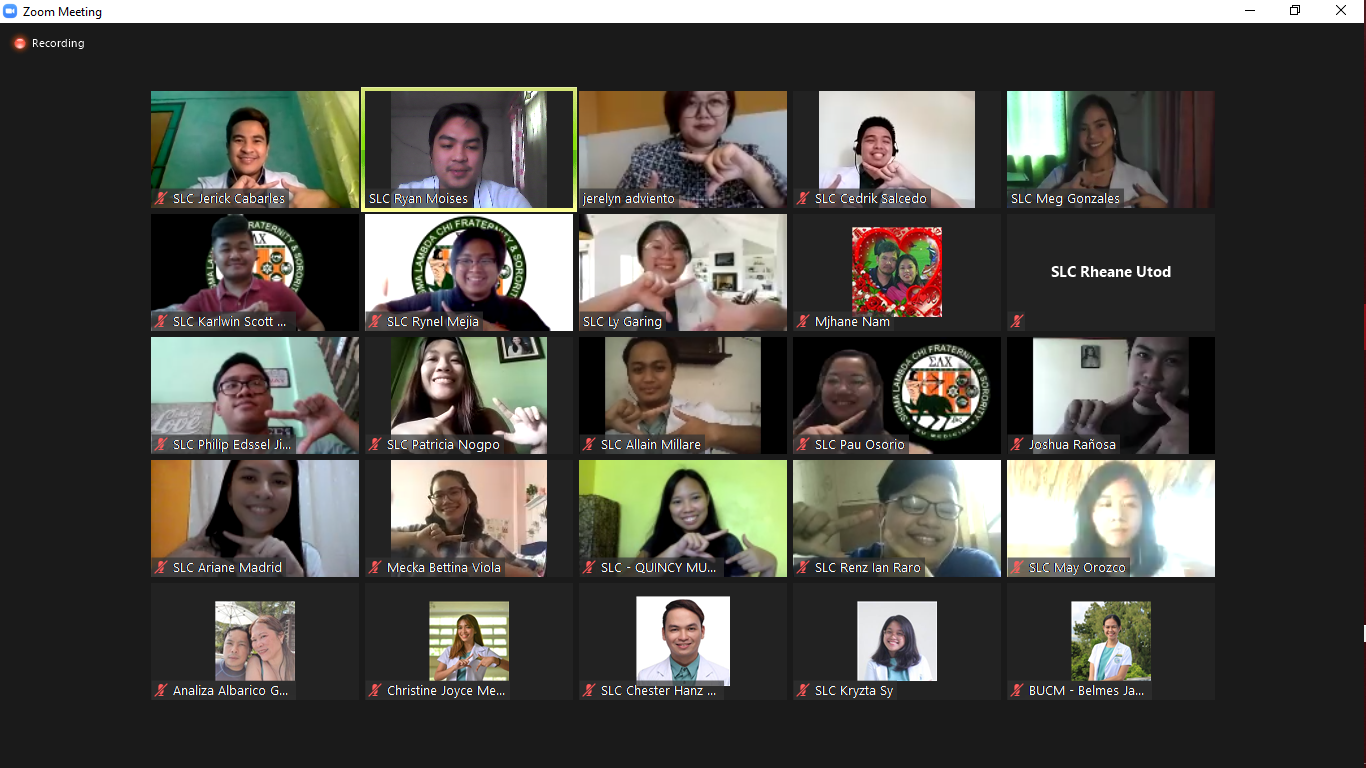 "I used ♥ to: Inspire people to take care of their hearts "
World Heart Day (WHD) is a global campaign during which individuals, families, communities, and governments around the world participate in activities to take charge of their heart health and that of others. The Sigma Lambda Chi Fraternity and Sorority unites with the World Heart Federation in the fight against cardiovascular diseases (CVD) and reduce the global disease problem.
With this year's theme: 'Be a Heart Hero', we conducted a Webinar for a Cause to assist and support Santiago C. Agawa Jr. from Naga City, Camarines Sur, who has severe three-vessel coronary artery diseases and in need of coronary artery bypass grafting (CABG) surgery. The webinar was conducted last September 26, 2020 via Zoom participated by health care workers and Bicol university students. The lectures included tips on taking care of heart, smoking cessation, and healthy diet.
In this time of pandemic, let us not forget to take care of our hearts and use our hearts to help others. Service through honor and principled actions.