THE MOLE ANTONELLIANA ILLUMINATED IN RED FOR WHD 2021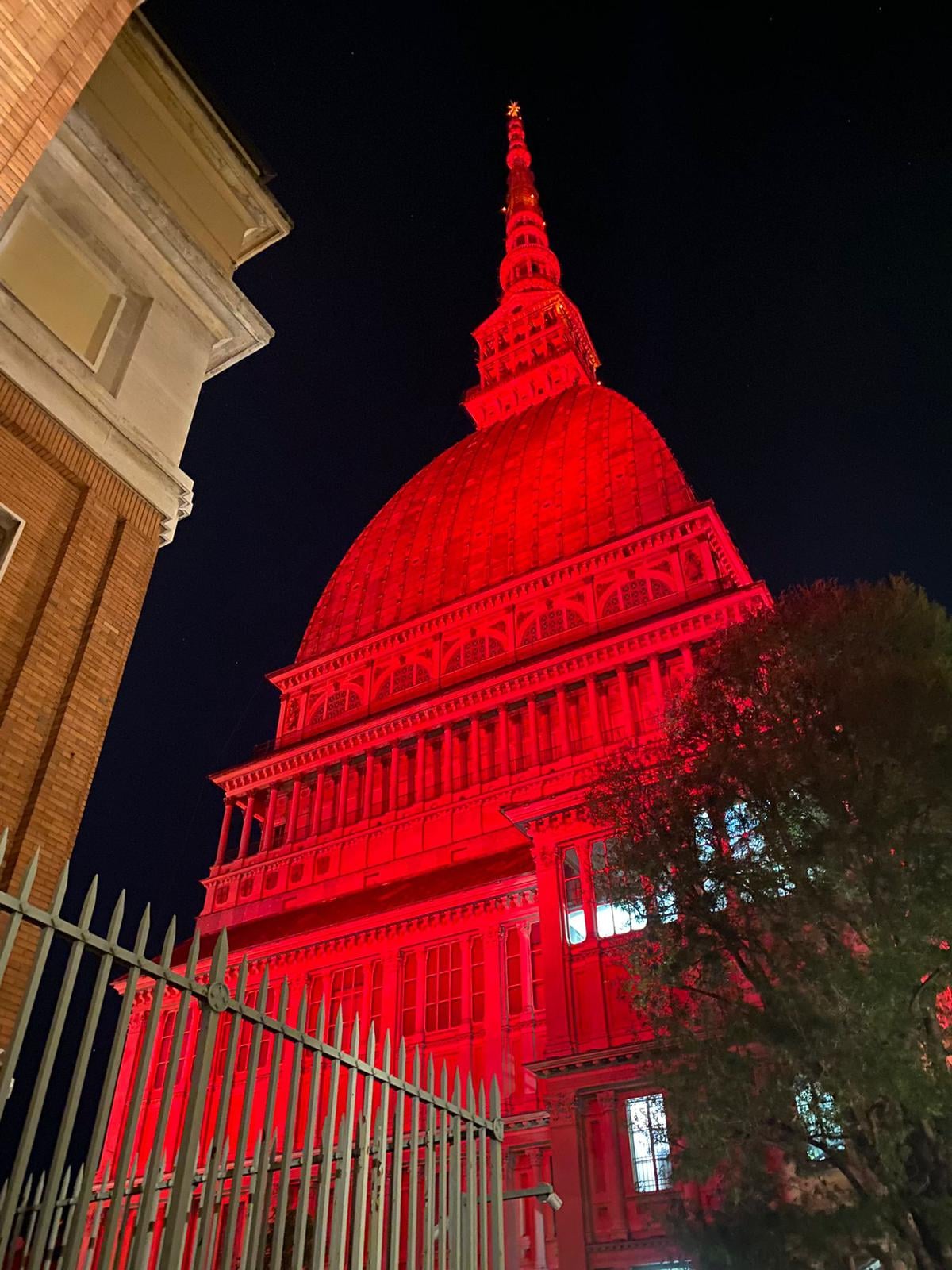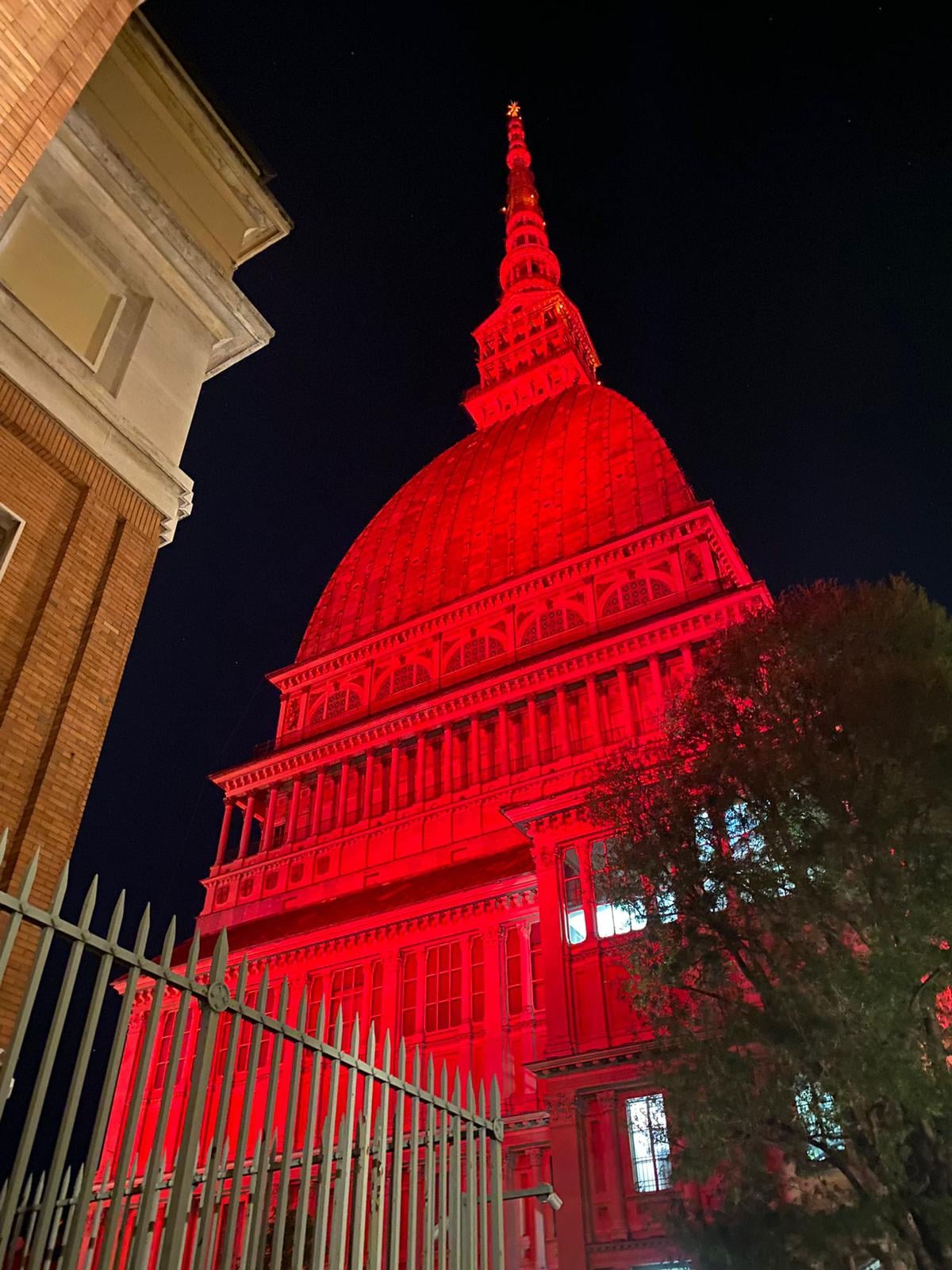 "I used ♥ to: RAISE THE CITIZENS OF TURIN AWARENESS THAT THEY WANT THEIR HEART WELL "
An architectural landmark of the city of Turin, it was initially conceived as a synagogue, before being bought by the Municipality of Turin and made into a monument to national unity. Planned and begun by architect Alessandro Antonelli in 1863, it was only completed in 1889. With a height of 167.5 metres, it was the tallest brick building in Europe at the time. The panoramic lift was inaugurated in 1961, during the celebrations for the centenary of the Italian Unification and it was renovated in 1999. Today it still allows visitors to go up to the panoramic terrace which is 85 metres high and take in the amazing views of the city and the surrounding Alps. Visitors can also climb on foot along the cavity of the dome stairs, up to the panoramic terrace. We had the Mole Antonelliana lit up in red to remember the importance of cardiovascular prevention on the occasion of World Heart Day 2021 in Turin.