World Heart Day in İstanbul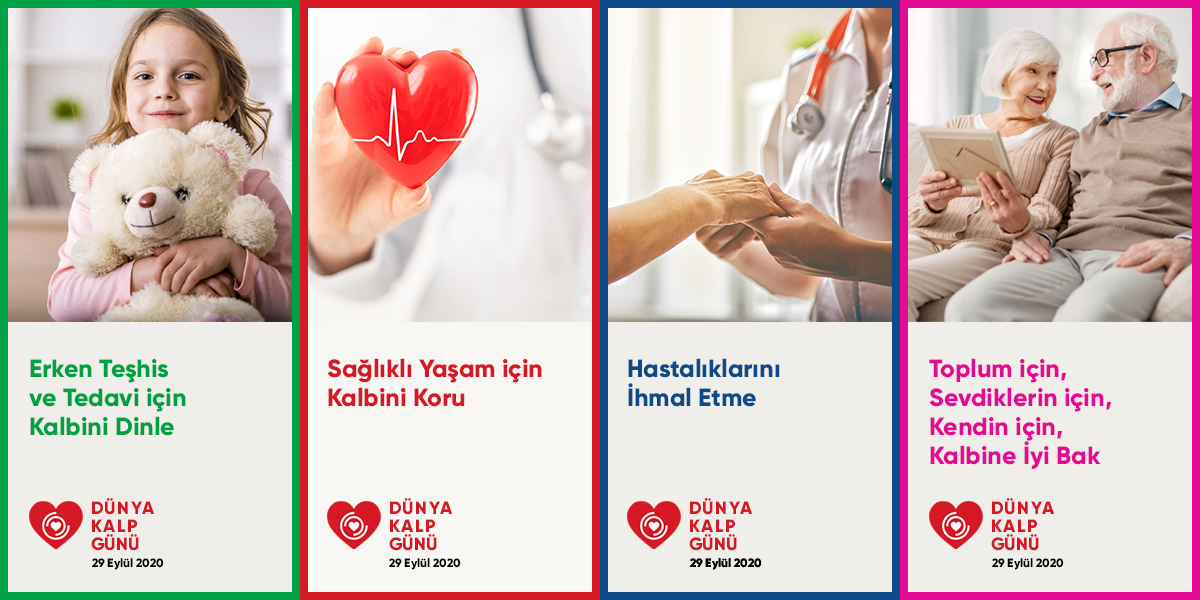 "I used ♥ to: attract more attention "
Due to the coronavirus epidemic that affects the whole world and continues to increase in our country, collective activities have not been carried out within the scope of some decisions and restrictions taken by our State. We aimed to convey your messages to the public through social media and print media, as we could not do our public awareness activities about cardiovascular diseases, which is the mission of our foundation. In this context, our Foundation, which is an official member of the World Heart Federation, carried out a very intense digital broadcast on September 29, World Heart Day, which was celebrated for the 21st time at the same time by member organizations affiliated.
Information brochures are still being distributed to our members, patients visiting our foundation, neighboring municipalities and workplaces, pharmacies and the public.
We started our World Heart Day messages on September 10th. The briefings of Kenan Güven, President of the Turkish Heart Foundation and vise President Doctor Ali Serdar Fak, were shared extensively on our social media and website and were published in 10 local and national newspapers.
In order to attract more attention, on September 29, World Heart Day; 3 posts were shared on social media. The informative articles prepared by our Vice President Prof Dr Ali Serdar Fak were published.